Little Cubs fan is brought to tears by the joy of getting a Kris Bryant baseball card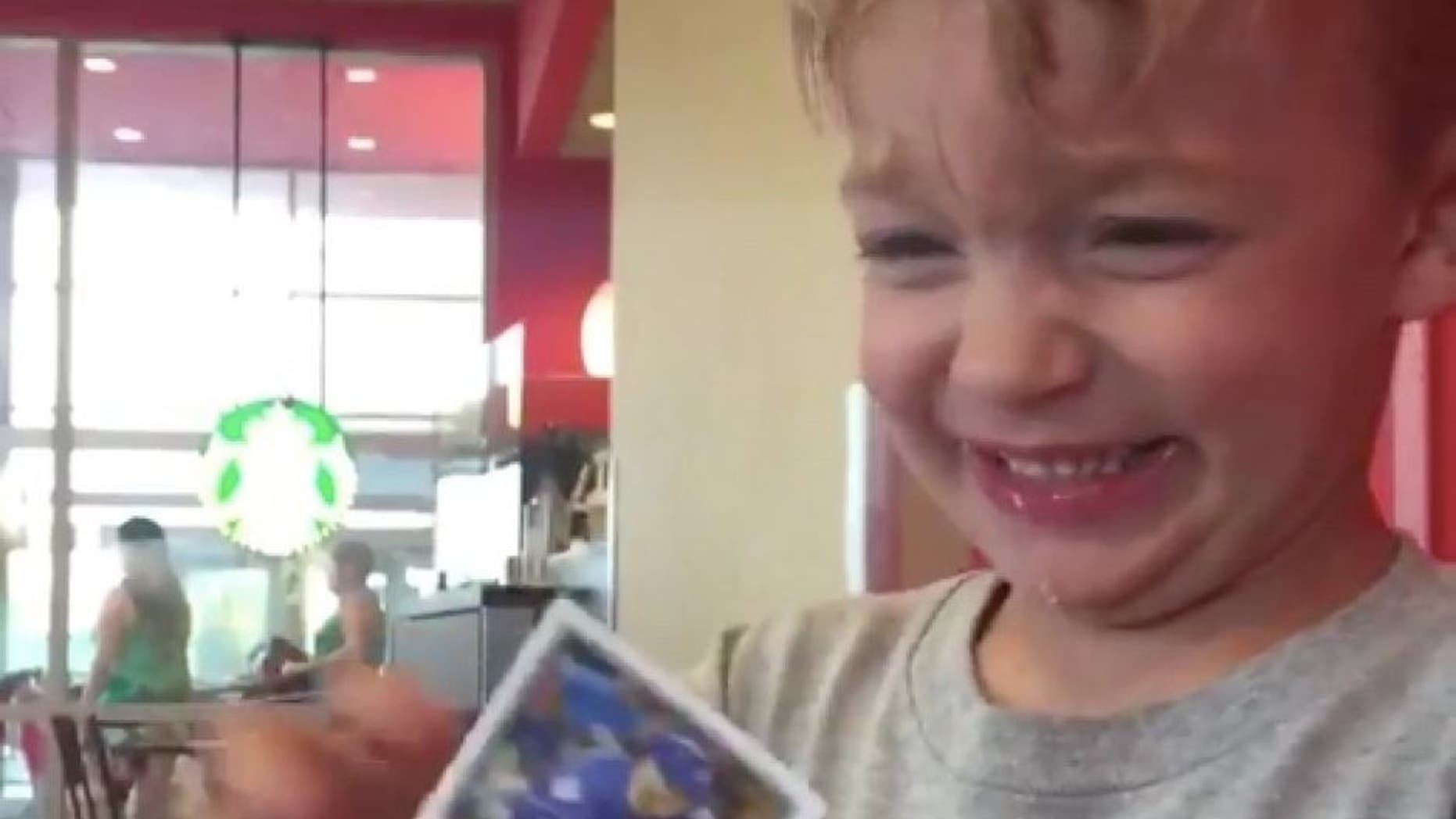 Cubs third baseman Kris Bryant is among the more popular players among young fans. He's young, talented and plays for the best team in baseball, so it's easy to see why. He even brings tears of joy to the eyes of his smallest supporters.
This little tike named Eli opened a pack of baseball cards and in it was a Kris Bryant card. The moment he discovered what he had just obtained, he lost it.
Bryant even gave him a shoutout on Twitter, which means Eli will almost certainly be receiving a care package full of Cubs gear in the mail. Either that or a meet-and-greet with Bryant, himself.