Listen to wild Michigan St. radio call of game-winning TD vs. Michigan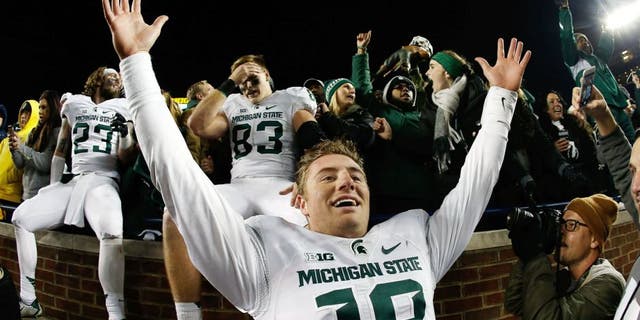 NEWYou can now listen to Fox News articles!
Michigan was up two points with 10 seconds remaining vs. Michigan State before everything went wrong for the Wolverines.
And right for the Spartans.
That's when Wolverines' kicker Blake O'Neill mishandled the snap and fumbled, and defensive back Jalen Watts-Jackson scooped up the loose ball and took it 38 yards to the end zone for one of the most dramatic finishes in college football history.
Needless to say, the moment sounded much different on the radio calls for the opposing teams. In the audio player above, you can listen to Michigan State's incredible win, courtesy George Blaha and Jason Strayhorn of Spartan Sports Network.
ALSO: Listen to the heartbreaking Michigan radio call here
And if you haven't seen the wild final play, you can watch it in the video below: