Listen to Vin Scully's priceless reaction to earning the Presidential Medal of Freedom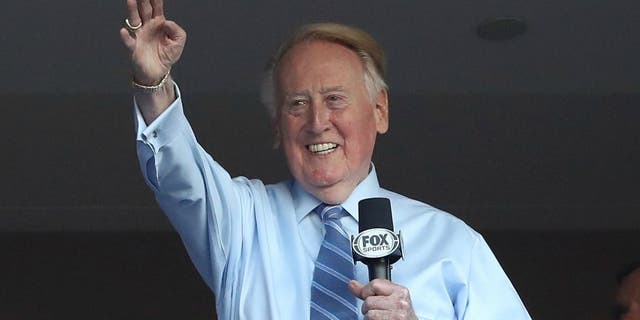 Vin Scully will receive the Presidential Medal of Freedom later this month, though he probably still can't believe it.
His reaction when he took the call from White House press secretary Josh Earnest on Wednesday was classic Vin Scully.
"Oh my gosh. No. Are you sure? I'm just an old baseball announcer."
Here's the entire video of the call:
As Earnest exclaimed, "How cool is that?!"
Scully, who will turn 89 in a couple weeks, signed off for the last time from the Dodgers' broadcast booth on the final day of the 2016 regular season -- after 67 years with the organization.
He will be honored by President Barack Obama along with a group that includes Michael Jordan, Kareem Adbul-Jabbar and 18 others (Bruce Springsteen, Tom Hanks, Ellen DeGeneres, Robert De Niro and Diana Ross, to name a few) in a ceremony on Nov. 22. So, we'll get another chance to hear Vin Scully behind a microphone.