Lions unusually calm, confident in face of 0-4 start to 2015 season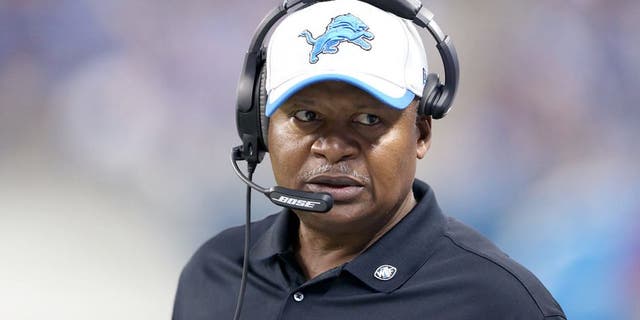 NEWYou can now listen to Fox News articles!
The Detroit Lions are the NFL's only team without a win and they face the Seattle Seahawks on Monday night. Although an 0-4 start seems like a very real possibility, Lions head coach Jim Caldwell is surprisingly optimistic.
"I think our team is right there," Caldwell said, per Kyle Meinke of MLive.com. "You just can't see it, but we can."
Caldwell's players share his mentality heading into their showdown with the Seahawks. Lions safety Glover Quin, who has two interceptions so far this season, does not think the situation as grim as it seems.
"It's not dire," Quin said, via MLove.com. "There's a lot of football left. We just got to get a win, that's all it is. It's not dire. Just got to find a way to get a win, man."
Tight end Eric Ebron believes the Lions can still make NFL history -- and not as the only team to go 0-16 twice.
"There's a strong possibility we can write one of the most tremendous stories ever," Ebron said, per MLive.com. "That's at the top of the line right now. That starts this Monday."
If the Lions do have a crazy Super Bowl story waiting to be actualized, it has to start a win against the Seahawks on Monday night.
MORE NEWS: Want stories delivered to you? Sign up for our NFL newsletters.