Lions teammates name Matthew Stafford offensive MVP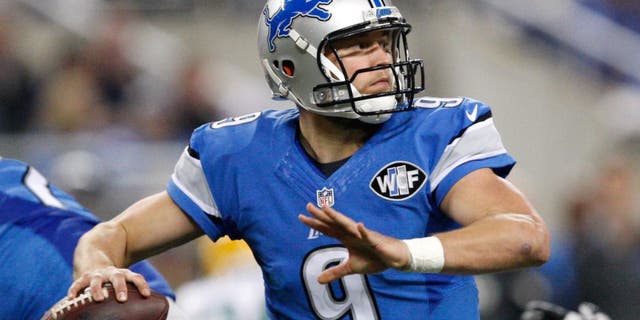 The Detroit Lions are only successful when quarterback Matthew Stafford is playing well. That fact was clearly on display in 2015, so the signal-caller's teammates recognized him for his efforts.
They selected him for the team's offensive MVP award, named after Hall of Fame quarterback Bobby Layne.
Via the Lions' official Twitter account:
Stafford struggled in the first half of the season. He threw 13 touchdowns and 11 interceptions in the first eight games. As a result, the Lions posted a 1-7 record at the midway mark. In the final eight games, he threw 19 touchdowns and only two interceptions. The Lions won six of those games to finish the season with a 7-9 record.
The turnaround started when Joe Lombardi was fired and Jim Bob Cooter replaced him as Detroit's offensive coordinator. If head coach Jim Caldwell made the switch sooner, Stafford could have experienced even more success and the Lions might have made the playoffs.
There's no changing history, though. Lions fans can only focus on the positive points of this past season by watching this video of Stafford's highlights, courtesy of the Lions' Twitter account.