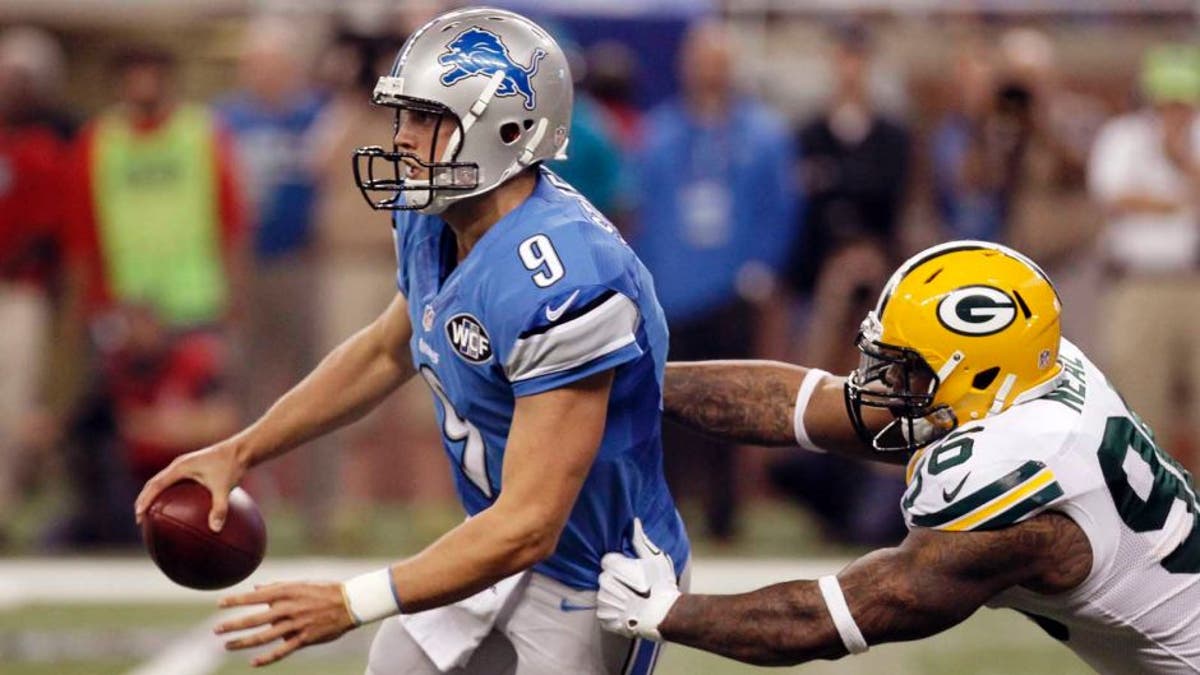 Detroit Lions quarterback Matthew Stafford is ready for a change. He wants to see a power shift in the NFC North, with his Lions taking over for the Green Bay Packers as the division's most dominant team.
"I feel like we've split with them the last couple years, and I'm kind of tired of splitting with them," Stafford said about the Packers, per Josh Katzenstein of The Detroit News. "So, hopefully we can go up there and take care of business."
Stafford is right: The Lions have split their matchups with the Packers each of the past two seasons. Believe it or not, that's a sign of improvement. From 2000-2012, the Lions won four games against the Packers and lost 22 (.154 winning percentage).
On top of that, the Lions haven't won at Lambeau Field since Dec. 15, 1991 -- nearly a quarter of a century ago.
The Lions are still searching for their first NFC North title since the division was created as a part of the 2002 realignment. While dethroning the Packers is no easy task, it's helpful to have a franchise quarterback who won't settle for splitting games.
(h/t The Detroit News)