Lions expect injured LB Kyle Van Noy to be out 'a little while'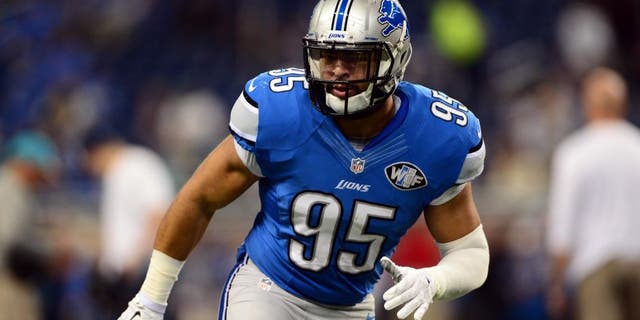 Detroit Lions linebacker Kyle Van Noy is dealing with an undisclosed injury and could miss a significant amount of time, according to Dave Birkett of the Detroit Free Press. Head coach Jim Caldwell has not provided specifics on Van Noy's injury, but it certainly doesn't sound good for the second-year pro.
"It's going to be a little while," Caldwell said, per the Free Press. "It's not one of those injuries that's going to take a couple weeks. It's going to be a little bit. He's still getting -- I haven't heard on a second opinion yet, but it's a bit of a problem on the opposite side from where he had it before. It's a little bit different area, so he's got a little issue he's got to come through."
Van Noy, 24, was a second-round pick in last year's draft, but he spent the first eight games of his rookie season on injured reserve with a sports hernia. When he did return to the playing field, Van Noy's impact was negligible.
If Van Noy's condition does not improve, the young linebacker could be headed to injured reserve for a second straight season.
"It just kind of depends on what the final prognosis is and just, in terms of how long we think it's going to take, and then we have to make a decision from there," Caldwell said, via the Free Press.
The Lions are not counting on Van Noy to play a large role on defense this year. He is listed as the team's backup strong-side linebacker, behind Tahir Whitehead, on the current depth chart.
(h/t Detroit Free Press)