Lions DT Cudjo remembers these six things in pursuit of roster spot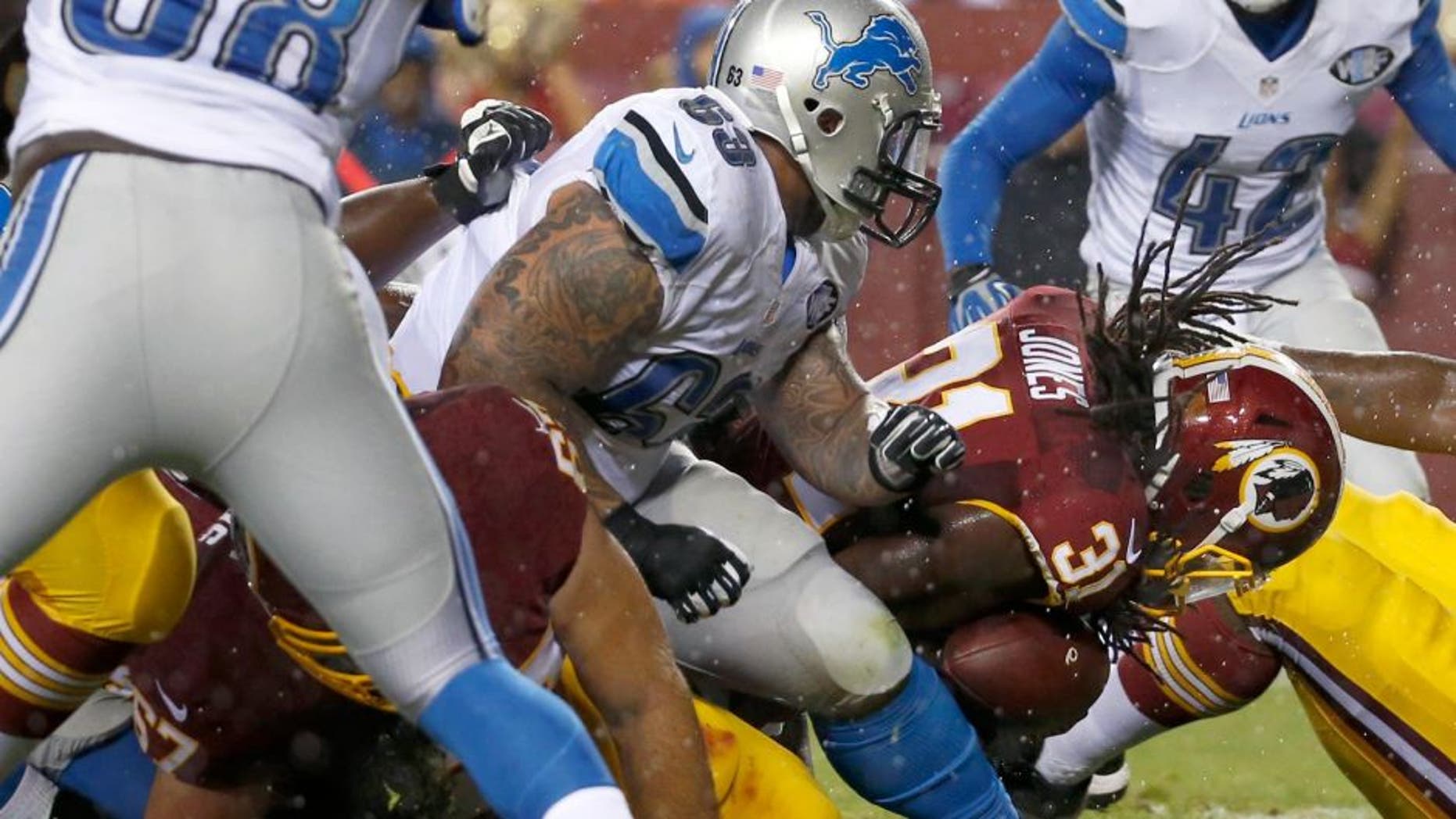 Detroit Lions defensive tackle Jermelle Cudjo has enjoyed a surprisingly strong summer. Once considered a long shot to make the team, the determined D-lineman has since established himself as a tough player to cut.
That's because Cudjo has six things in mind every time he takes the field, according to Kyle Meinke of MLive.com. He wrote them out the day before training camp and has held onto them ever since.
These are the words he lives by, per MLive.com:
1. Remember what you're playing for
2. Remember to give it your all every day
3. Remember that you have a CHIP on your shoulder
4. Remember to stay positive and focus on your assignments
5. Remember tomorrow isn't promised
6. Remember God has a plan! Amen
"It's just a daily reminder of who I need to be," Cudjo said, via MLive.com. "Who I need to be to earn a spot."
Cudjo, 28, broke into the league as an undrafted free agent out of Central Oklahoma in 2010. He spent four seasons with the St. Louis Rams and appeared in 38 games (four starts), but his name was rarely scratched into the stat book. He was cut by the Rams after the 2013 season and did not play at all in 2014, after the Kansas City Chiefs cut him in training camp.
Now with the Lions, Cudjo is making the most of what's likely to be his last chance in the NFL.
(h/t MLive.com)