Lions CB Darius Slay explains why Wolverine is 'the truth'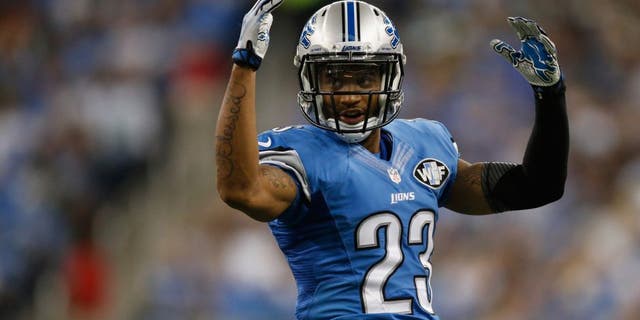 Lions CB Darius Slay is serious about the movie character Wolverine. Gregory Shamus Getty Images
The Detroit Lions are 1-7 and on a bye week, so why not talk about something other than football?
ESPN's Michael Rothstein must have come to that conclusion this week, since he decided to ask a bunch of the Lions what movie roles they would most likely play if they were actors. Cornerback Darius Slay gave a golden answer about the X-Men character Wolverine:
Several other Lions had interesting answers, too. Wide receiver T.J. Jones would play Ironman, per ESPN, just so he could wear the suit. Center Travis Swanson would be Tom Hanks' character from Saving Private Ryan, and guard Laken Tomlinson would be Bruce Lee in any movie because he's "the ultimate champion."
Unfortunately for these dudes, not one of them is a movie star. Instead, they're all football players on a team with the worst record in the NFL.
Keep dreaming, Lions.
MORE NEWS: Want stories delivered to you? Sign up for our NFL newsletters.