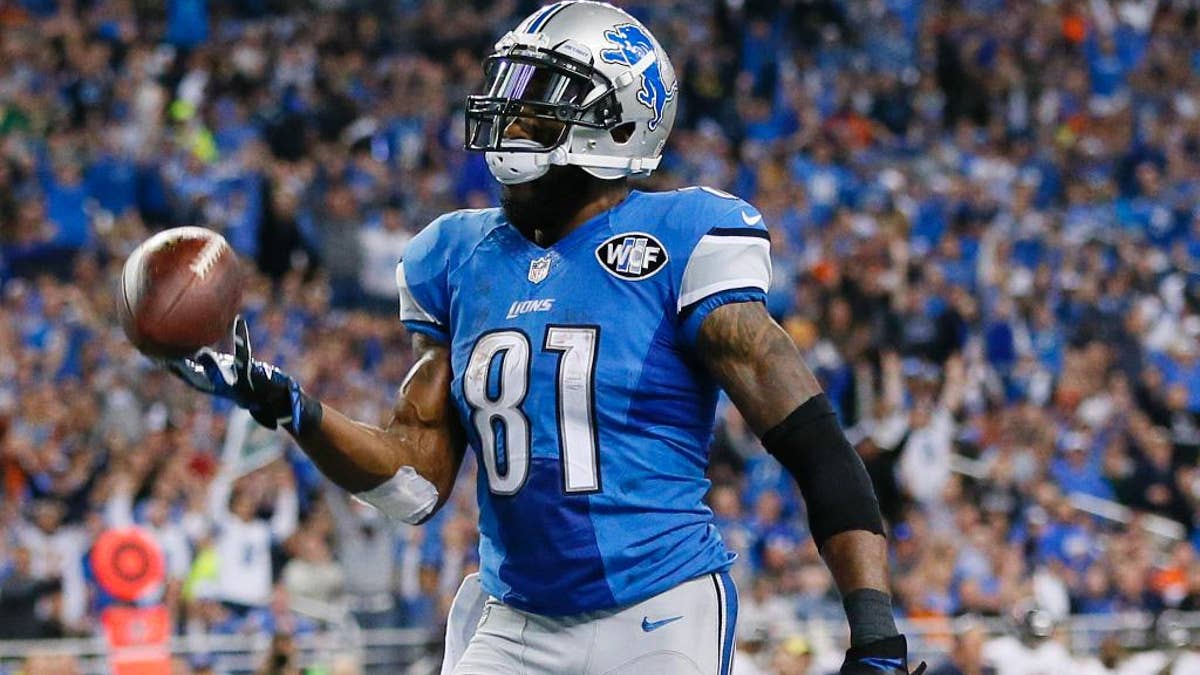 DETROIT – Calvin Johnson has become the fastest player to 10,000 yards receiving, reaching the mark in his 115th game.
The Detroit star surpassed that milestone in the first half Thursday against the Chicago Bears. Torry Holt reached 10,000 yards in 116 games.
The 29-year-old Johnson faced questions this week about his pedestrian numbers this season, although he missed a month with an ankle injury.
Johnson had nine catches for 109 yards and two touchdowns in the first half Thursday.