Lionel Messi's FC Barcelona Defends Use of Catalan Language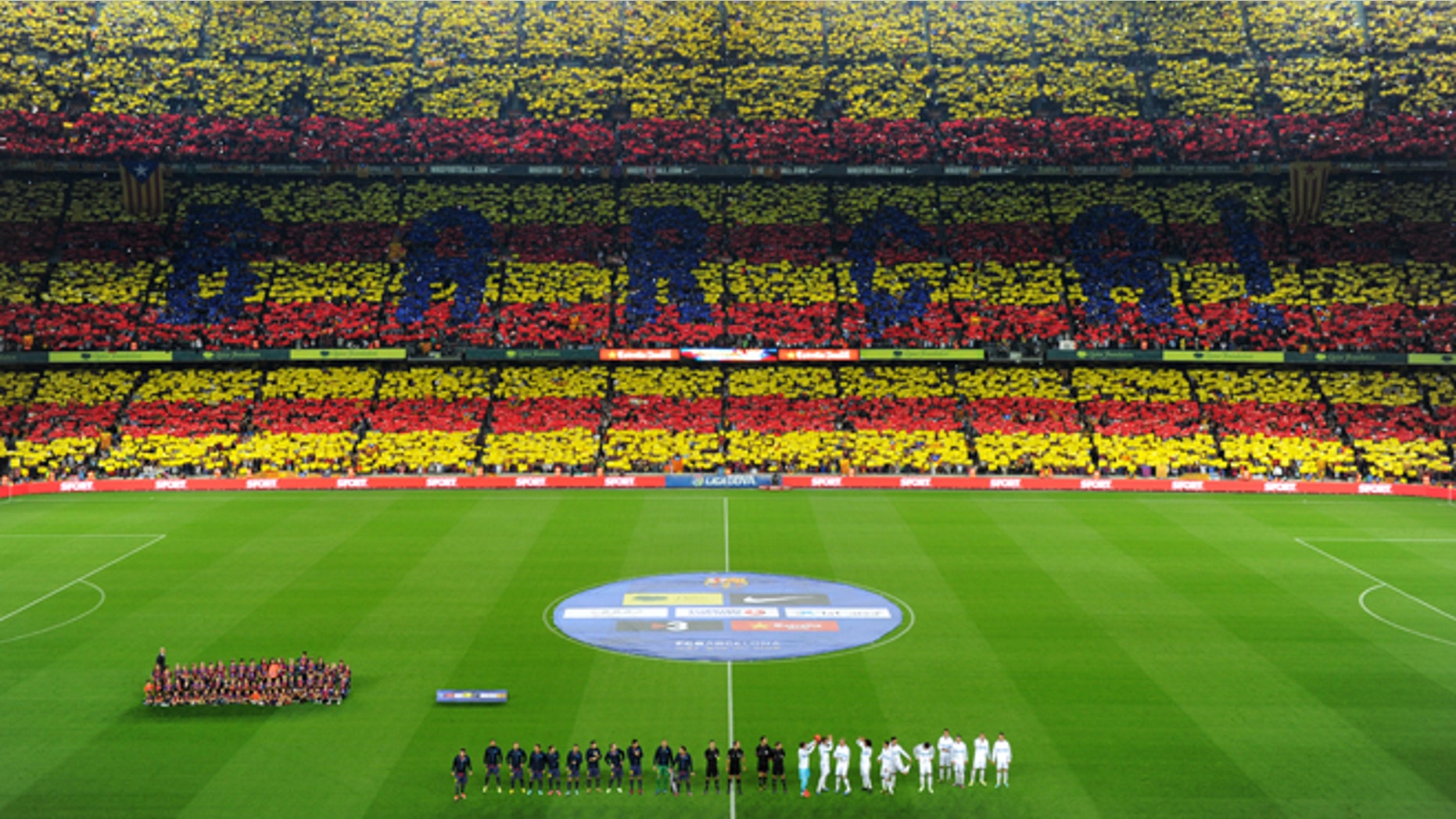 Madrid – Sports in Spain have always been political. Whether it was Franco's support of the Real Madrid soccer team or Basque cycling, the playing field has never been far from the political office.
Now FC Barcelona - long a symbol of Catalan identity and the current squad of Argentine superstar Lionel Messi - added its voice Wednesday to a simmering political dispute between the region of Catalonia and Spain's central government.
Weeks after Spain's education minister said he was drafting a proposal to make the teaching of Castilian Spanish obligatory in schools throughout the country, Barcelona defended the use of the Catalan language and how it is being taught in the region.
"Our language, like our club, is an element of integration which permits us to identify with our country (Catalonia)," the club said.
Catalonia uses a system called "immersion teaching" to propagate the use of its language, and the club said it "energetically asserts its right to use the Catalan language and the model of language immersion that has been in force in Catalonia over the last 34 years."
In the current system, there are separate Spanish classes in Catalonia's state schools, but they are not obligatory.
Barcelona has an important match Wednesday night at its Camp Nou stadium in the city, where it hosts Portuguese team Benfica in a Champions League match. Matches are often used as colorful occasions where Catalan nationalist sentiments are vented.
The statement also comes at a politically sensitive time for Spain. A financial crisis has left the country on the verge of requesting an international bailout, and the government has been forced to pass unpopular austerity measures. This has fueled long-simmering separatist sentiments in Catalonia, where many believe the region can thrive if it breaks away from Spain and becomes an independent nation within the European Union.
That notion was put to the test in Catalonia's regional parliamentary elections on Nov. 25 in which the central issue was whether to hold a referendum on separating from Spain. Pro-referendum voters obtained a majority of seats in the legislature.
The proposed referendum has caused tensions with the central government led by Prime Minister Mariano Rajoy which maintains that Spain's regions cannot hold individual referendums because that would be unconstitutional.
The dispute grew more heated when Rajoy's minister for education, culture and sport, Jose Ignacio Wert, said he was drafting a proposal that would change current education legislation to ensure that Castilian was taught in schools throughout the country.
On Monday, Catalonia's regional education counselor, Irene Rigau, stormed out of a meeting at Wert's ministry in Madrid saying his proposal was unacceptable.
And on Wednesday, Barcelona team captain Carles Puyol used his Twitter account to post hash tags critical of Wert. Calls to Wert's ministry on Wednesday afternoon did not immediately yield a comment.
The Barcelona soccer team, whose motto is "more than a club," is seen as a bastion of Catalan identity dating back to Spain's 1936-39 civil war and the subsequent military dictatorship of Gen. Francisco Franco.
Former club president, Josep Sunyol, was executed in 1936 by Franco's forces, and during the dictatorship, the use of Catalan was forbidden and many books in the language were burned.
Based on reporting by the Associated Press.
Follow us on twitter.com/foxnewslatino
Like us at facebook.com/foxnewslatino