Lionel Messi Once Again Tops AP Global Soccer Rankings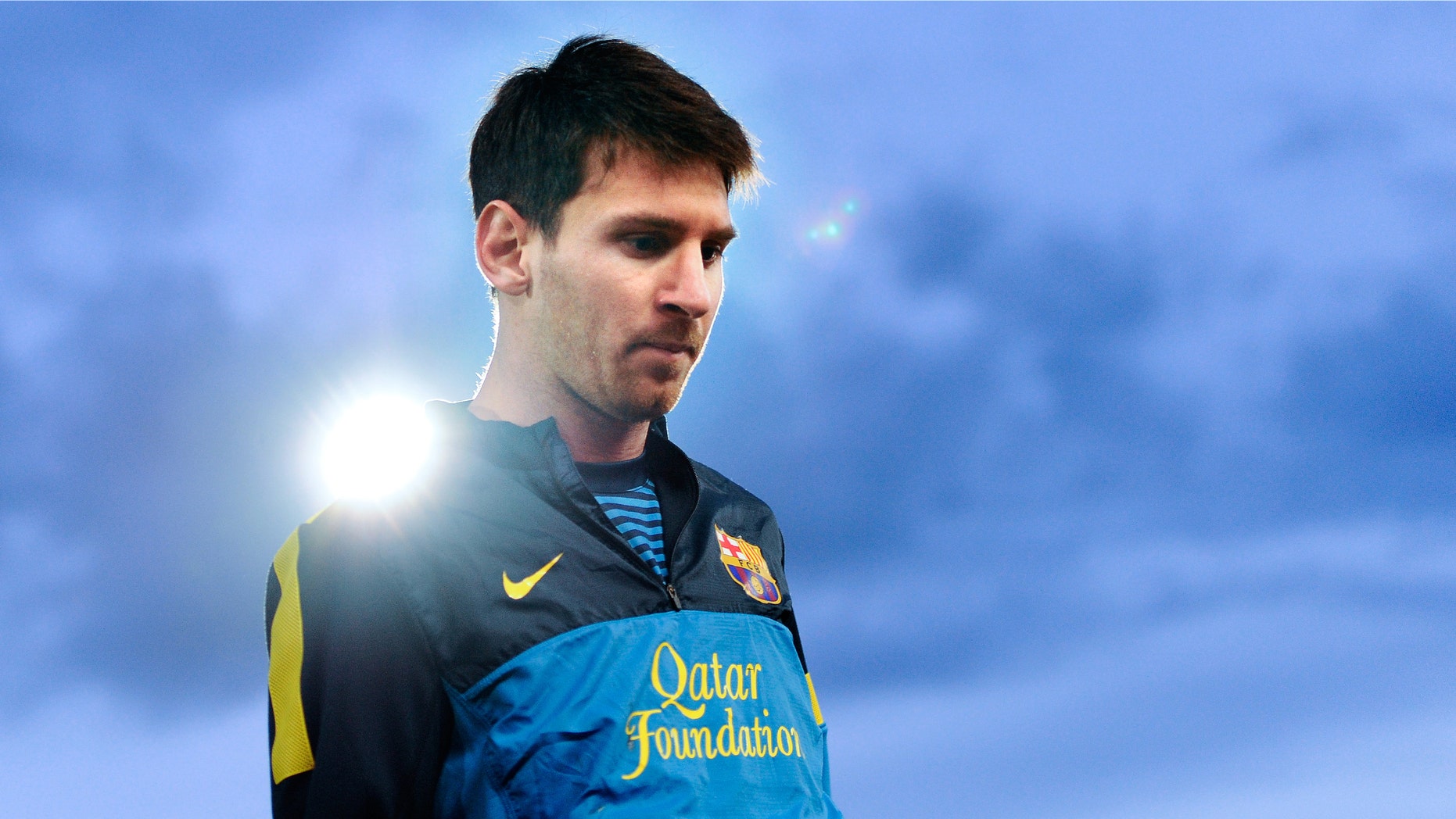 LONDON – Lionel Messi is solidifying his reign as the current king of international soccer.
This week, the Barcelona star returned to the top of the Associated Press Global 10 soccer rankings by breaking Pele's 54-year-old goal-scoring record.
In The Associated Press' weekly rankings, Messi finished far ahead of his closest rival, Mexican striker Javier "Chicharito" Hernández, who was in goal-scoring form for Manchester United over the past week. Messi is just 10 goals away from breaking the all-time calendar-year record set by Germany's Gerd Muller in 1982.
"Messi's got to take top spot after yet another milestone," said panelist James Porteous of The South China Morning Post in Hong Kong.
"Passing Pele's record of 75 goals in a calendar year with his brace against Mallorca. Ten goals in 10 games required to overtake Gerd Muller's mark of 85 and you'd have to fancy him to achieve it."
Mike McGrath of Britain's Wardles News Agency and The Sun newspaper, said: "If there was any argument about Lionel Messi being the best player in the world, beating Pele's record puts that beyond any doubt. He is setting new standards of brilliance every week."
Each panelist in the AP poll gives 10 points for his player of the week, dropping to one point for his 10th choice. The same applies for global club teams. Panelists are soccer journalists from around the world.
Juventus striker Fabio Quagliarella thrust his way into third place by scoring four goals in the past two games.
Messi received 139 points, Hernández 98 and Quagliarella 67.
Goalkeeper Fraser Forster, hero of Celtic's stunning Champions league victory over Barcelona, was recognised by the panelists who voted him into fourth position with 61 points. Strikers Edinson Cavani (5th), Franck Ribery (6th), Cristiano Ronaldo (7th) and Marouanne Fellaini (8th) all benefited from scoring.
"Cavani has replaced Radamel Falcao as the hottest striker in Europe," Will Tidey of Bleacher Report in the U.S. said. "The Uruguayan scored all four in Napoli's Europa League win on Thursday, then added a goal and an assist in Serie A on Sunday."
Ronaldo scored for Real Madrid against Levante despite a gruesome eye injury hindering his vision.
Bayern was the team of the week with 128 points, jumping from third place. The 6-1 Champions League thrashing of Lille was clinical, and a 2-0 win over Eintracht Frankfurt at the weekend keeps it at the top of the Bundesliga.
Juventus bounced back from a loss to Inter Milan with 10 goals in two games to come second with 121 points. The Italian team won 4-0 in midweek against Denmark's Nordsjaelland, and scored six at Pescara. Juve had finished fourth in the previous poll.
United was third, up one position, after successive Champions League victories, thanks mainly to Hernández.
Celtic's midweek victory over Barcelona was rewarded with a fourth place, the first time the Scottish team has appeared in the top 10.
Tom Timmerman of the St. Louis Post-Dispatch said: "Where would Celtic have been in the Champions League without Forster? Not getting as much praise, that's for sure.
"In a one-game, head-to-head matchup, I'd be inclined to go with Barcelona, but for the bodywork so far this season, it's hard to look past what Bayern Munich has done, with 10 wins in 11 games and a 7-point edge in the Bundesliga."
"Beating the world champions," wrote Paolo Condo of Italy's Gazzetta dello Sport, "Celtic fixed a new milestone in its beautiful history, and of course the brilliant night of the goalkeeper Forster was a big part of the victory."
Barcelona dropped from second to fourth after the defeat to Celtic, despite victory in the domestic league against Mallorca. Brazil's newly crowned league champion Fluminense jumped into the top 10 in sixth place.
Brazilian sports writer Paulo Vinicius Coelho of Estado de S.Paulo, paid tribute to striker Fred.
"Top scorer in the Brazilian Championship, Fred was the top player in the match against Palmeiras, the match when Fluminense was crowned Brazilian champion." Fred was 12th in the poll.
Based on reporting by the Associated Press.
Follow us on twitter.com/foxnewslatino
Like us at facebook.com/foxnewslatino