Lin has 13 assists, Knicks run win streak to 7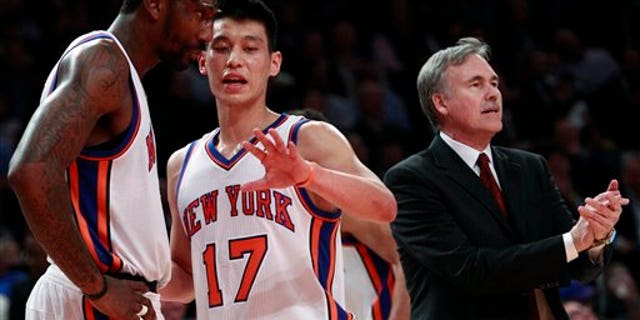 NEW YORK – Jeremy Lin put aside his record-setting scoring to hand out a career-best 13 assists, and the New York Knicks got back to .500 with their seventh-straight victory, 100-85 over the Sacramento Kings on Wednesday night.
Lin added 10 points, focusing more on his role as a distributor while others torched the Kings for 51 percent shooting. Landry Fields had 15 points and 10 rebounds, while Bill Walker and Steve Novak each chipped in 14 points.
Lin scored 136 points in his first five starts, most by any NBA player since the NBA merged with the ABA in 1976. His 3-pointer with 0.5 seconds left Tuesday allowed the Knicks to pull out a 90-87 victory in a game they trailed nearly the whole way.