'Limited' opportunity or not, Pham turning heads for Cardinals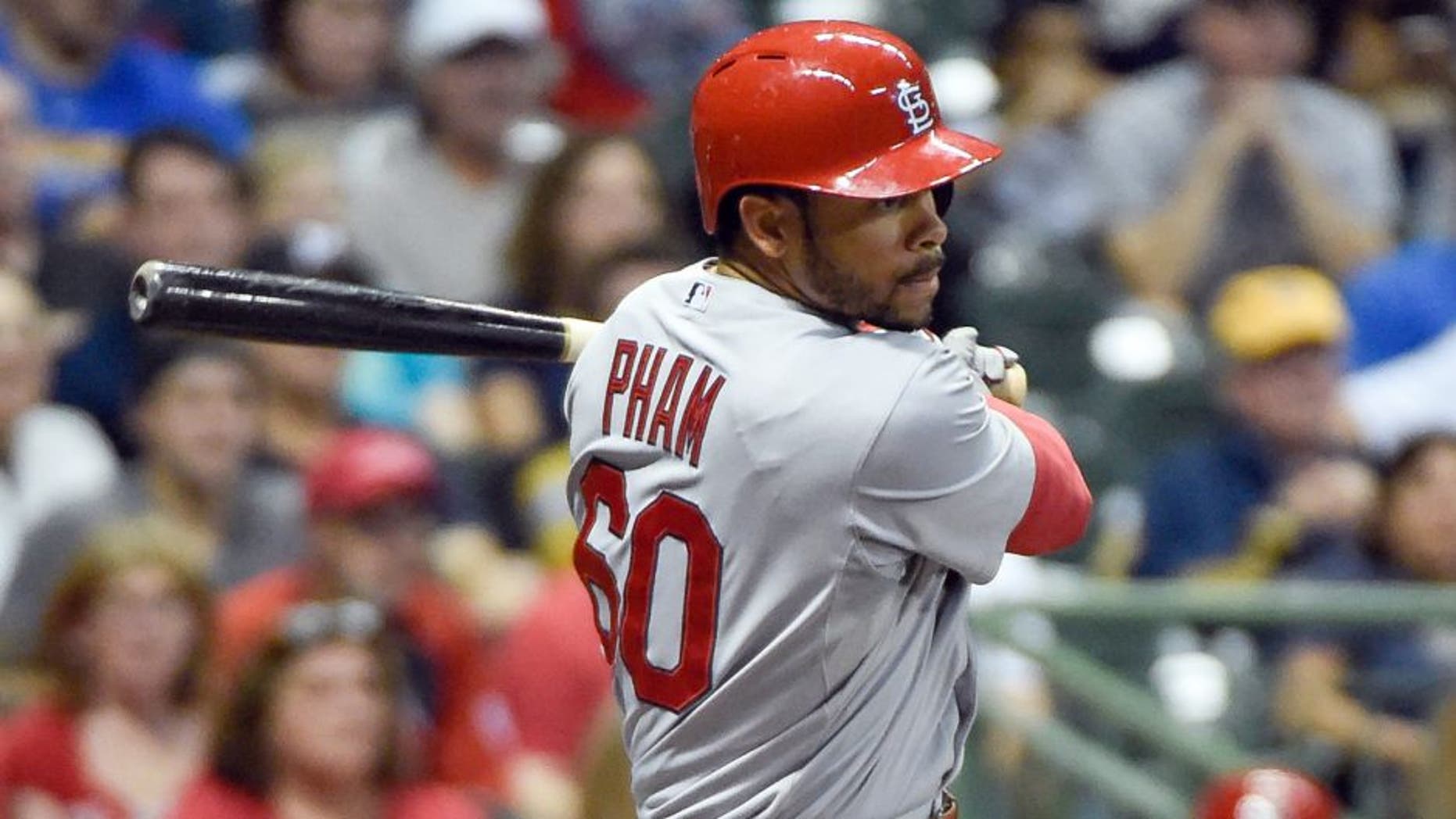 The St. Louis Cardinals' outfield injury situation has given rookie Tommy Pham to step up and make a name for himself, and he's done just that.
Without even having the comfort of knowing whether or not he's an option for the Cardinals' postseason roster, he's played with the confidence and seeming maturity of a player that has been a consistent MLB force for a while. On Wednesday, Pham crushed two home runs and drove in four runs in the Cards' win over the Milwaukee Brewers.
As the Post Dispatch's Derrick Goold pointed out, Pham's two-homer Wednesday was a big feat in franchise history: he's just the seventh Cardinal to hit a homer in three consecutive at-bats since 1974, and he's the only rookie in that group.
Pham, 27, is in the mix for the Cardinals but manager Mike Matheny told Goold there are no 'sure things' regarding playing time due to their logjam of talent: "Experience goes into play. Then at the time (it's) who looks like this is the guy who could give us the best chance. Tommy is going to be in the same boat as everybody else. He brings speed. He brings defense. He brings power."
Matheny expanded a bit, making note of the small sample size Pham has had so far: "But there are also some things that we haven't seen enough of to know is this something we can depend on? So we keep giving him opportunities when we can."
As for Pham, being a rookie at 27 years of age is sometimes the consequence of a rough injury history. In speaking with Goold, he admitted that injuries have taken their toll on his ability to stick in the big leagues: "I've lost so many years to injuries in the minor leagues and I can't make up for it. My age isn't on my side any more. My opportunity is limited compared to others."
Whether his opportunity is 'limited' or not, he's making a strong case for his inclusion in the Cardinals' postseason plans thanks to a particularly hot stretch here in September.