Lightning's Ritola suspended for two games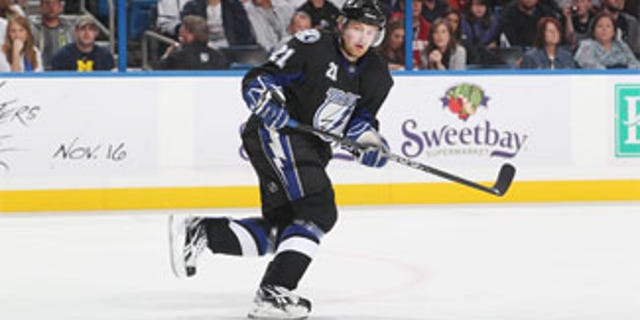 TORONTO – Tampa Bay Lightning forward Mattias Ritola has been suspended for two games and will forfeit $5,555.92 in salary for a charging incident that involved a hit from behind on New York Islanders player Matt Moulson in NHL game #257, last night, the National Hockey League announced.
Ritola's fine is based on his average annual salary and is calculated under the terms of the Collective Bargaining Agreement. The money goes to the Players' Emergency Assistance Fund.
The incident occurred at 6:13 of the second period and Ritola was assessed a major penalty for charging.
Ritola will miss tonight's game at Philadelphia and at Buffalo on Saturday. He is eligible to return November 22 against the Boston Bruins.