Lightning show: Spotters snap amazing storm photos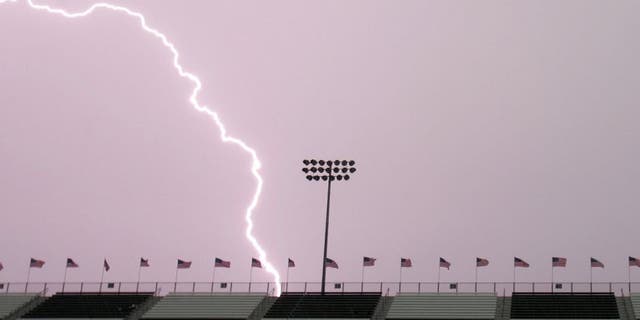 Mother nature was putting on quite a show at Homestead-Miami Speedway.
On Wednesday - while at the track for an open testing session - NASCAR spotters TJ Majors (Dale Earnhardt Jr.) and Tab Boyd (Joey Logano) snapped some amazing photos of a nearby lightning storm.
Who knew these guys were also storm spotters?