Lightning coach Jon Cooper says Ryan Malone's DUI, cocaine charges won't be a distraction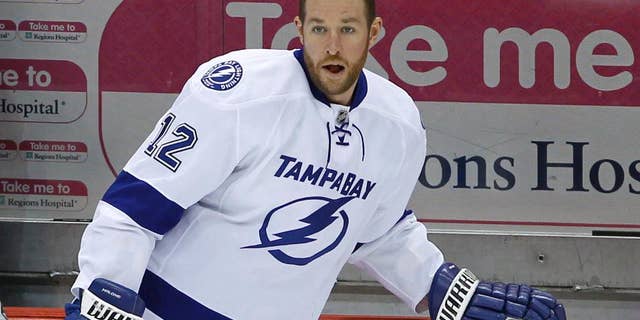 WASHINGTON – Tampa Bay Lightning coach Jon Cooper does not think left wing Ryan Malone's DUI and cocaine possession charges will be a distraction to the playoffs-bound team.
Cooper says Sunday that the Lightning are "really looking forward" to getting back Malone "at some point."
Malone did not travel with the team for its regular-season finale at the Washington Capitals on Sunday.
An officer saw Malone's SUV strike a curb after making a left turn from the center lane early Saturday, Tampa Police Lt. Paul Lusczynski said. After being pulled over, Malone got out of his vehicle, and the officer smelled alcohol on his breath, Lusczynski said. According to the police report, the officer found 1.3 grams of cocaine in one of Malone's pockets.
Cooper says Malone "made a poor decision."