Lightning captain Steven Stamkos out with torn meniscus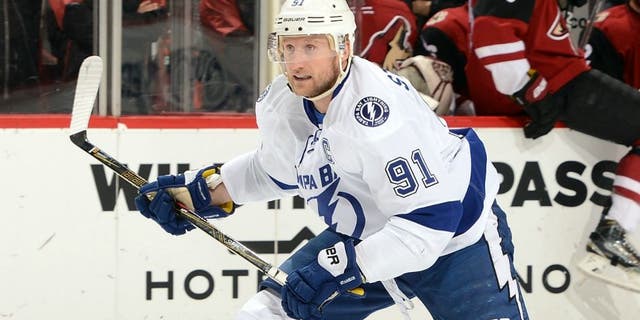 Tampa Bay Lightning star forward Steven Stamkos will be out indefinitely due to a miniscus tear, the team announced Wednesday.
"Tampa Bay Lightning captain Steven Stamkos suffered a lateral meniscus tear in his right knee during the team's game against the Detroit Red Wings Tuesday night and will remain out of the lineup indefinitely," said Lightning General Manager Steve Yzerman. "We are in the process of evaluating options for repair and rehabilitation and will release more information as it becomes available."
Here's a look at how Stamkos suffered the injury.
Through 17 games, the 26-year-old Stamkos has nine goals and 11 assists for 20 points this season.