Light rain cuts short opening Monster Energy Series practice at Talladega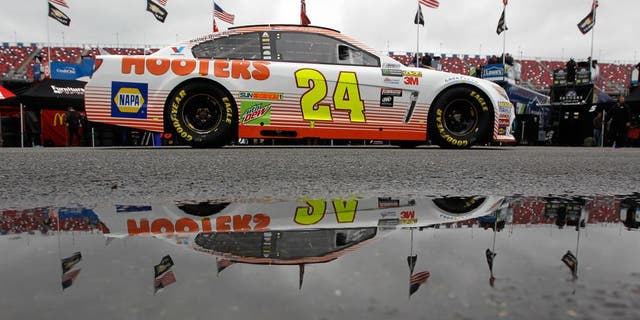 TALLADEGA, Ala. -- Light rain cut short opening Monster Energy NASCAR Cup Series practice Friday at Talladega Superspeedway.
Drivers were able to get a few laps in before skies opened up as Clint Bowyer led the opening session with a fastest lap of 196.822 miles per hour. Bowyer's Stewart-Haas Racing teammate, Kevin Harvick, finished second with a lap of 196.439 mph.
Brad Keselowski, Kurt Busch and Joey Logano rounded out the top five as drivers got their first crack at drafting this weekend.
Dale Earnhardt Jr., racing in his final spring race at Talladega after announcing his retirement from full-time competition at the end of the season, finished 17th.
During the rain delay, Earnhardt indicated the No. 88 Hendrick Motorsports team has some work to do before Sunday's GEICO 500 at 2 p.m. ET on FOX.
"I didn't like the car that much," Earnhardt told FOX NASCAR reporter Vince Welsh. "I wanted to pull out and pass everyone by myself, but it wouldn't do it."
Danica Patrick missed the first 15 minutes of practice after failing pre-race inspection last Sunday at Richmond International Raceway, while Kyle Larson and Ty Dillon lost 15 minutes for a late arrival to pre-race inspection last weekend.
Teams of Kyle Busch and Corey LaJoie also face a 15-minute loss in practice time, but both have exercised the option to defer the penalty until next weekend at Kansas Speedway.
Final Monster Energy Series practice is still on schedule for 4:30 p.m. ET on FS1.
For full results from Friday's abbreviated session, click here.