LeSean McCoy makes first public comment since assault allegation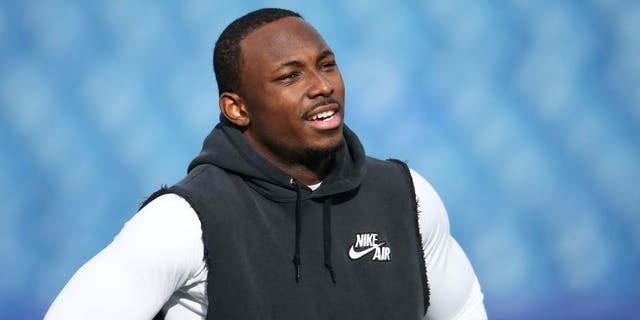 Buffalo Bills running back LeSean McCoy has been silent since he was reportedly involved in a bar fight in Philadelphia over the weekend, but that changed -- at least a little bit -- Wednesday night.
McCoy, who could be served an arrest warrant for his alleged role in a Sunday morning altercation involving off-duty Philadelphia police officers at the Recess Lounge, was filmed leaving Misconduct Tavern in Philadelphia on Wednesday with a group of seven friends. The video, shot by PhillyInfluencer.com, is very hard to understand, but it sounds as though McCoy is saying "I made a mistake" before becoming annoyed and walking away.
According to the police report, two of the police officers involved in the fight suffered broken ribs and were hospitalized. ESPN reported Thursday that police are making sure they examine the situation thoroughly before issuing charges and that McCoy's attorney said the running back will turn himself in if he is charged.