Les Miles offers his son a scholarship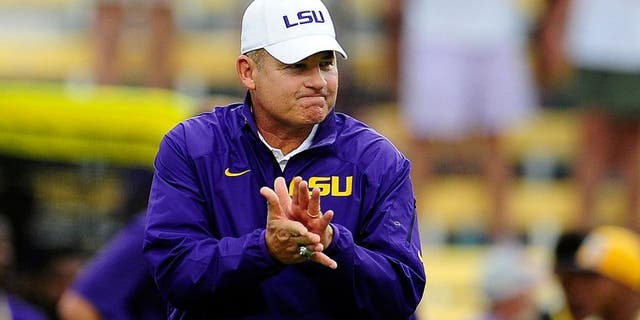 NEWYou can now listen to Fox News articles!
Les Miles' oldest son Manny became a walk-on quarterback at North Carolina. His daughter Smacker (yes, what an awesome name) is a swimmer at the University of Texas.
With two of his children leaving the greater Baton Rouge area, Miles will do everything he can to keep his son Ben at home.
A 2017 recruit from Catholic High School, Miles offered his son a scholarship to attend LSU on his seventeenth birthday.
The head coach was asked about his son Wednesday afternoon. Miles said, "We have established a relationship over time. I was there when he was born."
Miles' son is a legitimate fullback prospect. He figures to be utilized extensively under his father as a blocker, assuming the younger Miles opts to attend LSU.
For those other Division 1 coaches recruiting Ben Miles, good luck. One would think Les Miles is pretty confident in landing this recruit.