Les Miles agrees with Saban's thoughts on NFL Draft deadline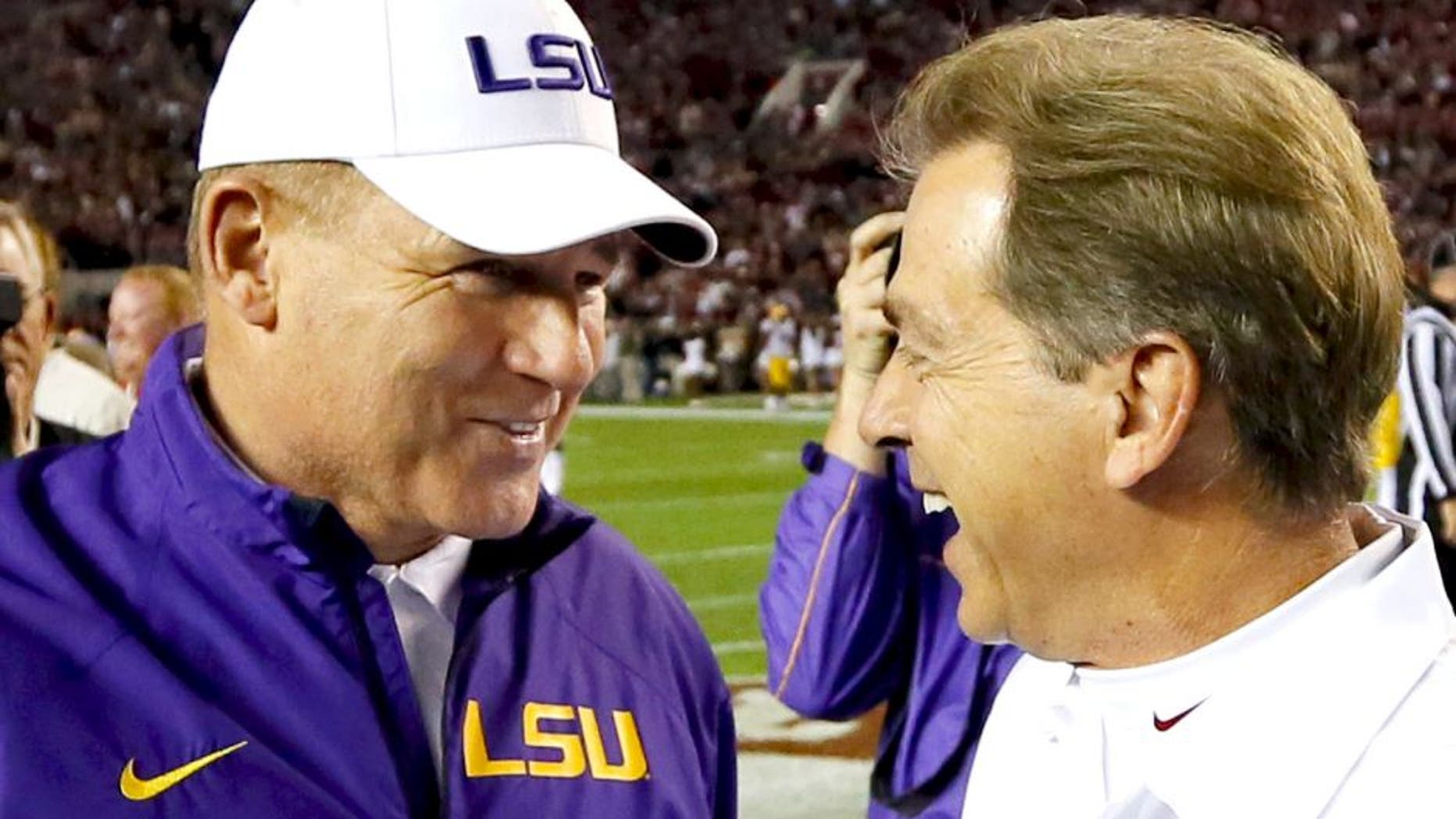 Nick Saban has recently come under fire for questioning the timing of the deadline of early applicants into the NFL Draft, a move that many have perceived as the Alabama coach making an excuse for losing to Ohio State in the College Football Playoff. Whether you like Saban or loathe him, he does make a good point on the deadline.
Consider Ohio State quarterback Cardale Jones' situation last season. He was propelled to instant stardom after only three games as the Buckeyes' starter and had two days to decide to enter the NFL Draft or not following the national title game victory. That seems unfair to him and every player on Ohio State and Oregon's team.
Saban has found a least one of his contemporaries that agree with him in LSU's Les Miles.
"I agree with him," Miles said, according to the Dothan Eagle. "I think it's something that should be given thought to."
Miles then broke down why the current deadline is so hard on coaches and players currently undergoing bowl preparation.
"What you would like to do is have time with each player, be able to describe his situation," Miles said. "And if you have 10 guys -- oh my gosh, in the middle of bowl practice -- it's impossible. So back (the deadline) up. Why make (the decision) in a hurry? I'll tell you something, every agent skirts the issue. You've got five agents chasing 10 guys. We're one to 10. We've got 10 guys to talk to. He (Saban) is exactly right."
Now that the NFL Draft itself has been pushed back, moving back the deadline for players to declare should also be moved in order for every player to have enough time to get the correct information and take the proper amount of time to make the potential life-changing decision.
If heated rivals Saban and Miles can agree on this subject, it shows many teams face this issue and the unnecessary hardship created by the current deadline. Either that or they simply are collaborating to justify yet another "excuse" created by the SEC.
(h/t Dothan Eagle)