Leonard Fournette reveals the real reason he skipped LSU's Citrus Bowl win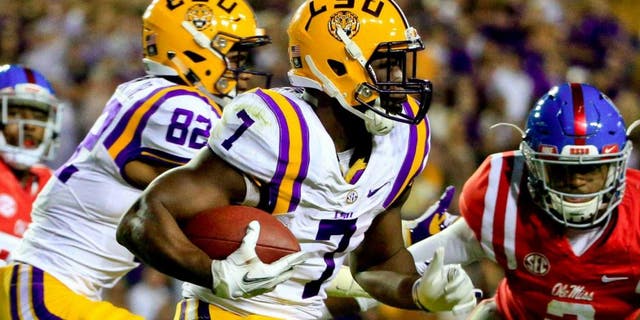 Remember the uproar when LSU running back Leonard Fournette announced in December that he would sit out his team's bowl game in order to prepare for the NFL Draft?
Well, there's more to the story.
According to Fournette, the decision to bypass the Tigers' Citrus Bowl win over Louisville wasn't his and wasn't based solely on the ankle injury that nagged him all season. Instead, then-interim coach Ed Orgeron made the call for him.
"To be honest, it really wasn't my decision," Fournette told NFL Now Live. "My coach brought me into the office. He told me 'You have a lot on the line.' He didn't want me to play. I cried like a baby. It was hard for me. That was my first time not really traveling with the team and I couldn't play in a game with my brothers. I'm going to miss them."
Fournette, projected as a first-round pick in the 2017 draft, played in just seven games last season. He finished second on the team in rushing (843 yards, 8 TDs) to Derrius Guice (1.387 yards, 15 TDs) -- one season after rushing for 1,953 yards and 22 TDs.