Leicester's stumble is another quirk in a Premier League season full of them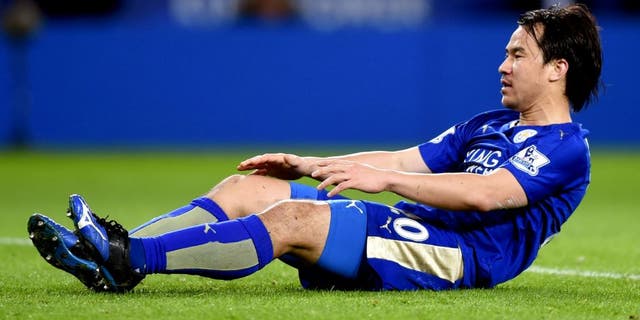 For months, Leicester have been tipped to slip up. They, the small club from the East Midlands that barely escaped relegation a season ago, had to because the alternative is that they will win the Premier League. That can't happen, the powerful and daunting narrative machine told us so.
Finally, on Tuesday, that slip came. The Foxes welcomed West Brom to King Power Stadium and walked away with a measly point. Worse, it opened the door for Tottenham Hotspur, who can leapfrog Leicester for the top spot in the Premier League with a win on Wednesday. Leicester's reign could be over, and not a moment too soon for those who have spent months trying to bury them in favor of the more established clubs behind them.
And yet, Leicester can't really be blamed for Tuesday's dropped points. They played well. It wasn't a flawless performance and Claudio Ranieri will certainly question the Foxes' play in transition, but nobody watched the match and had any doubt who the superior side was. Leicester dominated much of the match and on almost any other day would have walked away with a win. A few inches on any of the several balls they clanged off the post or Ben Foster playing like a mortal is all that separated the Foxes from three points and a five-point cushion at the top.
Leicester's draw isn't any different than several of Tottenham's results early in the season, when a freak own-goal doomed them against Manchester United or Stoke launched a late comeback to steal a point at White Hart Lane. Nothing separates West Brom's fortune from that of Southampton's when they snatched a draw against Arsenal last month.
The differences for Leicester are perception and timing. People have spent more than two-thirds of a season waiting for them to falter, and they did it right when Spurs put themselves in position to catapult into first with straight wins in the league. But to believe this was coming, or Leicester failed, is to fall prey to narrative.
Leicester lost because that's what they do. They're going to lose first place because they can't possibly win the league and that was a long time coming. At least that's what the narrative says.
The problem is that the narrative says that Spurs will now falter. After all, they're hardly regular title contenders. The last time Tottenham won the league was in 1961 and it has been decades since they were truly in the race late in the season. Moreover, nobody does a better job of raising hopes only to find new, creative ways to collapse upon themselves than Spurs. With a chance to move first on Wednesday, the narrative has already written in a loss for Mauricio Pochettino's boys.
With the narrative opening the door wide open for Arsenal, the title should be theirs. They are regularly among the league's best and aren't strangers to a title push. As they sit in third place, just five points off Leicester's pace with a match in hand, they are exactly where they are comfortable. But they too can't win the league because just off the pace is where they're supposed to be. Disappointment and missed opportunities have become the club's brand over the last decade and to miss out on the elusive Premier League trophy even in a season where Chelsea, Manchester United and Manchester City all stumbled would fit the narrative so perfectly that it might be beyond belief.
So Leicester dropped points in a match that any true title contender would win. By that logic, there isn't a title contender to be found. But there is still a trophy to give out at the end of the season.
Leicester aren't perfect, but they are good. They are every bit as good as Tottenham and Arsenal, and they were good on Tuesday. Fortune turned on them, and every title winner needs luck to shine on them, but Riyad Mahrez, Jamie Vardy, Danny Drinkwater and the rest of Ranieri's brilliant team are much better than luck. They might even be better than the North London rivals. The last three months of the season will tell us this and it's possible that Tuesday's dropped points cost them the title, but it won't be because the narrative said so or it was a long time coming. Because it wasn't.
After all, the narrative casts as big a shadow on Leicester's rivals as it does the Foxes. To listen to it is to be lost in the dark.