Leicester fan cashes out $70 bet on Foxes for $100K payday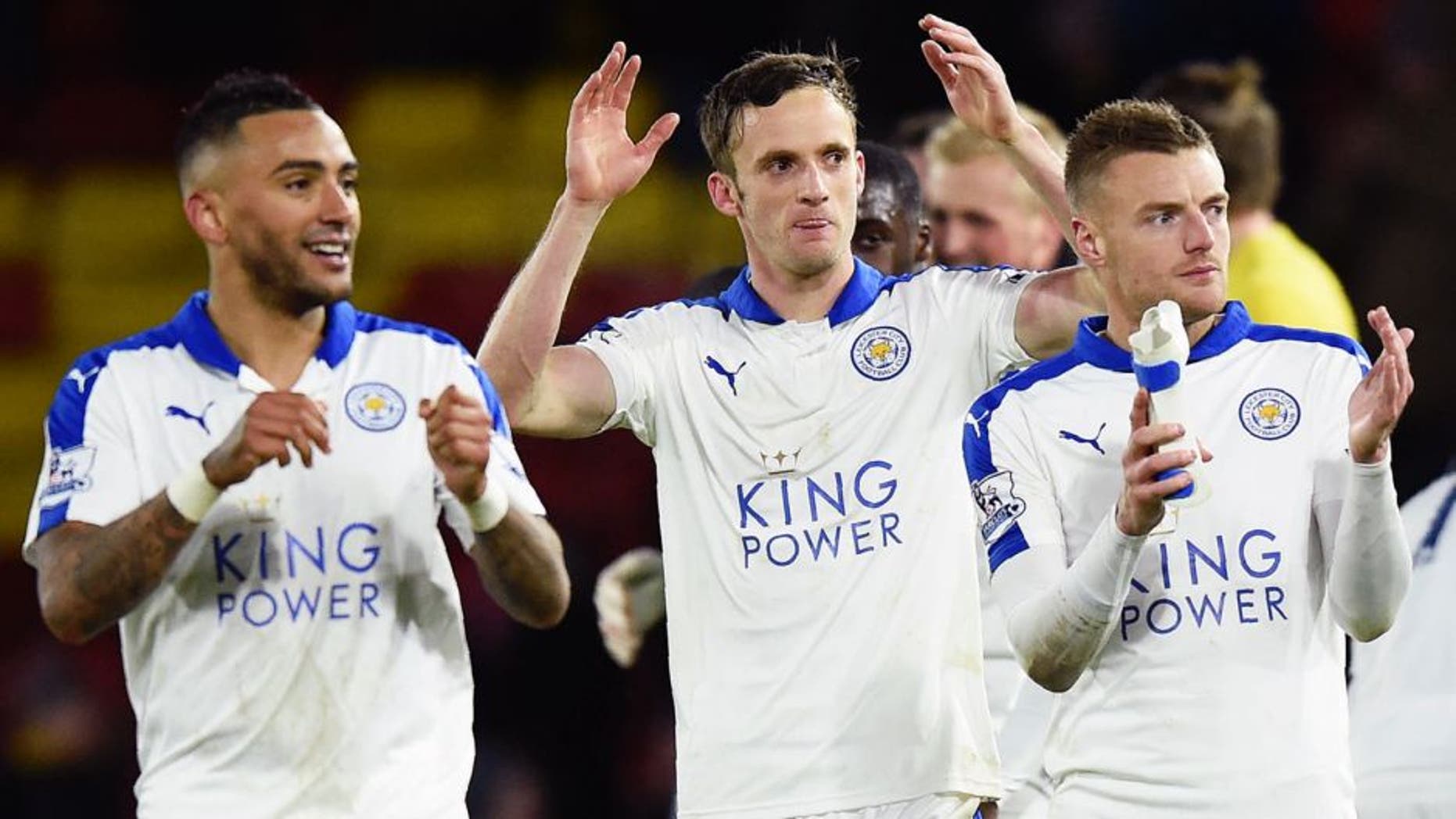 Don't tell us the thought hasn't crossed your mind. What if you had bet even just a fiver on Leicester City to win the Premier League at the start of the season? At 5000:1 odds, that $5 could potentially make you $25,000.
Of course, none of us made such a bet because why flush $5 down the toilet, right? Sigh.
One anonymous Leicester fan, on the other hand, was one of the few who took the bait, putting £50 ($72) down on his Foxes with betting company Ladbrokes. Standing to make over $350,000 if he rode it out, the bettor decided to cash out before Leicester's game at Watford on Saturday and walked away with a whopping £72,335, or just under $103,000.
"I'm ecstatic," the fan said afterwards, per the Mirror. "I read the papers on Saturday morning and thought it's time to cash out. Win or lose the league, I'm looking forward to the rest of the season ahead. It will mean so much if we win, so there's no point in being greedy."
Alas, had the mystery fan waited just a couple of hours, after Leicester's 1-0 win at Watford he would have stood to make an extra $27,000! Not to mention that Leicester's closest challengers, Tottenham and Arsenal, can't seem to stay out of their own ways. The two London rivals' draw on Saturday helped Leicester extend their lead to five points with just nine games to go. D'oh!
Even so, it's the highest cashout figure to date on the Foxes. Ladbrokes say a total of 47 customers bet on Leicester at the start of the season. Forty-four still have their ticket. Just a day earlier, fellow Leicester fan Jon Pryke cashed out a £20 bet for £29,000 ($41,000).
"I just feel like our luck might be running out," Pryke told Ladbrokes of his decision. "Teams have worked out how to play against us and the smaller teams will just start parking the bus. I'd actually have preferred our run in to be against the bigger teams as we know how to beat them."
"It's been a crazy season, I'd be silly not to take my money and run. £29,000 is a huge amount of money and I'd be silly ignore it. Not bad from £20," he added.
Not bad, indeed! But the feeling here is, both fans must already be kicking themselves.