Legendary Vikings coach Bud Grant proposes interesting rule changes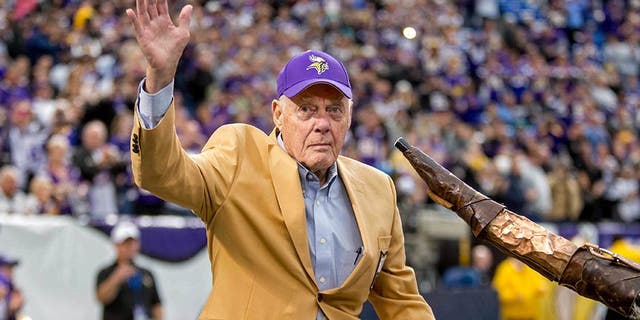 Bud Grant has been around the NFL for most of his life. He coached the Minnesota Vikings for 18 years (1967-1983, 1985), leading them to four Super Bowls, and the 88-year-old still serves as a consultant to the team.
Over the years, Grant has noticed when the game needs some tweaking. Lately, he has noticed two special teams plays, in particular, that could use rule changes.
The first change to the rule book would eliminate fair catches on punts.
Via Robert Klemko of the Monday Morning Quarterback:
Grant played for the CFL's Winnipeg Blue Bombers and later coached them to four Grey Cups, before making the leap to the NFL. His experience in Canada affords him a unique perspective on the game, making his voice an intriguing one.
The other rule change Grant proposed had to do with kickoffs.
Via the MMQB:
Grant's proposed rule change for kickoffs isn't a plausible as the one he presented for punt returns, since there is an ever-present concern for player safety. Still, his ideas provide great food for thought.
The NFL needs revolutionary minds like Grant's to keep the game fresh and the rules as fan-friendly as possible.