Legal battle over Earnhardt last name escalates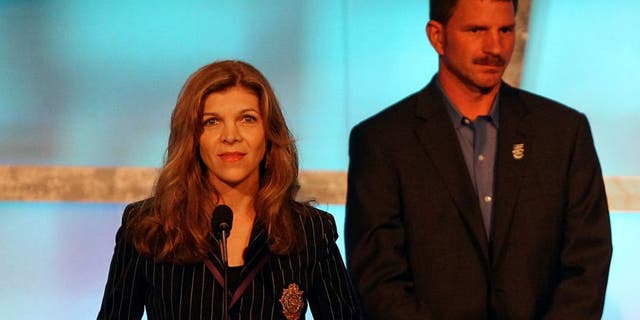 NEWYou can now listen to Fox News articles!
The legal battle between Dale Earnhardt's widow, Teresa, and his son, Kerry, continues.
Kerry and his wife René market a line of homes through Schumacher Homes under the name "Earnhardt Collection." Four years ago, Teresa attempted to block them from trademarking the "Earnhardt Collection" name.
That attempt was unsuccessful, although last month, Teresa filed an appeal of that decision with a U.S. appeals court. Her challenge remains to be heard.
Friday, ESPN.com reported that the law firm representing Teresa issued a statement, which read, in part, "The naming of any project called 'Earnhardt Collection' causes confusion as being associated with Dale Earnhardt, as the Dale Earnhardt brands and marks are so diverse across multiple industries and philanthropic causes."
Given that Dale Earnhardt has been dead for more than 15 years, it's curious to contemplate that consumers would be confused by a new line of homes.
Meanwhile, Kelley Earnhardt Miller, Kerry's half-sister, left little doubt where she stands relative to her stepmother's claims.