Legal bare-knuckle boxing kicks off in Wyoming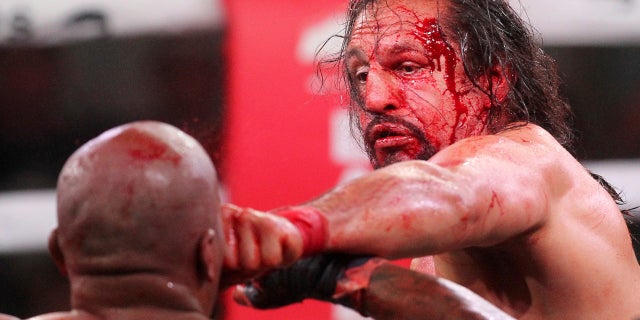 The gloves were off -- literally -- over the weekend in Wyoming, and it got bloody.
The Cheyenne Ice and Events Center in Cheyenne played host to bare-knuckle boxing on Saturday night. The event was "[b]illed as the first legal, sanctioned and state-regulated bare-knuckle event in U.S. history," USA Today reported.
Three matches from Saturday night exceeded three rounds, the newspaper said. The pay-per-view event consisted of 10 bouts total.
In one match-up, Californians Tony Lopez and Joey Beltran reportedly faced off for five rounds.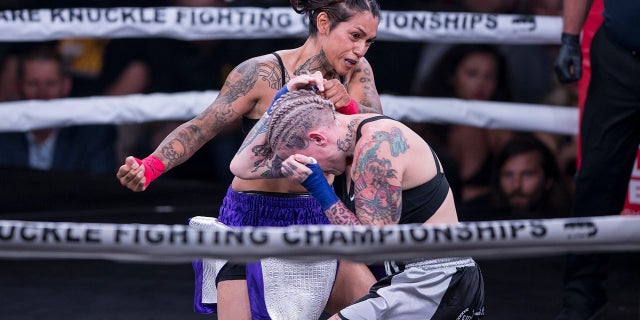 "The knuckles was nothing," Lopez, who lost the fight, said. "... I've always wanted to fight with no gloves. Got a chance to do it here."
TIGER WOODS CLIMBS LEADERBOARD AT MEMORIAL TOURNAMENT, ENTERS FINAL ROUND IN CONTENTION
The International Boxing Hall of Fame said the last significant bare-knuckle bout was July 8, 1889, when John L. Sullivan went 75 rounds to beat Jake Kilrain. The event was illegal and had to be staged under the cover of secrecy as most states had outlawed the non-gloved version of boxing.
Such fighting was forced underground until 2011, when the Yavapai Nation sanctioned a match at the tribe's Arizona reservation.
The bout drew more than a million viewers, and the promoter of that event and the Wyoming one, David Feldman, realized there was a hungry market for bare-knuckle fights within the combat sports fanbase. It took him another seven years to find a state willing to sanction the next event.
MMAjunkie described the event as "three hours of bloody entertainment, with only a few lulls in the action."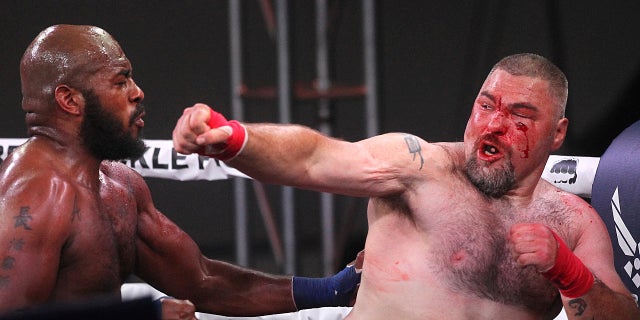 Feldman is the president of Bare Knuckle Fighting Championship and spoke to the outlet about the Saturday event.
"It felt like a good night, and everybody fought their a--es off," he said.
The Associated Press contributed to this report.