LEE SPENCER: Penske Finally Lands Sprint Cup Title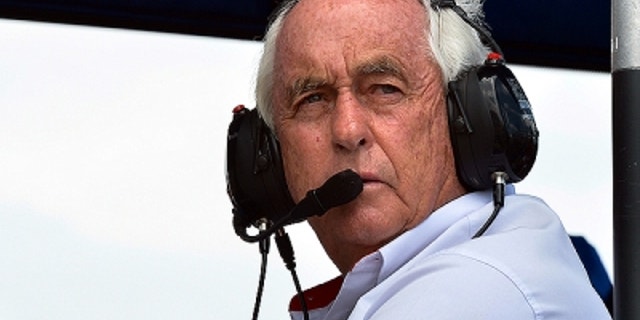 If anyone could have bought a NASCAR Sprint Cup championship, it would have been Roger Penske.
The affable racer-turned-industrialist certainly could rely on his resources to support his motorsports habit.
And while Penske's success in open-wheel racing is unprecedented, with 15 Indianapolis 500 victories and 12 IndyCar titles, his return on investment in the form of hardware has not been nearly as profitable over four decades of stock-car competition.
Yes, the Captain enlisted champions and Hall of Famers such as Bobby Allison, Rusty Wallace and Kurt Busch in his quest for NASCAR's Cup. But it was his partnership with fellow Michigander Brad Keselowski that led Penske Racing to the pinnacle of the sport.
"He's passionate about the sport ...," Penske said. "And I think that we've stepped it up.
"Brad has not only pushed me as an individual, he's pushed the team in a positive direction, and he's delivering. It's one thing when someone is pushing you and they don't deliver, but he seems to be able to give us that extra push but deliver on the race weekends, and that's what we're expecting him to do ..."
It's not that those same expectations didn't exist for Penske's previous drivers. Penske set the bar high during the early Wallace era when the company barely missed the title with the 1989 Cup champ in 1993 and 1994. The Blue Deuce finished second and third, respectively, in the points standings. In 2006, Penske recruited Busch two years after his successful championship run. But Busch's best result during his Penske tenure was fourth in the points standings.
While no one would question the talent level of either driver, as both drivers had won championships prior to joining Penske Racing, did the desire and determination exist to persevere at a company where the focus always had been on open wheel and stock cars were an afterthought?
"There's something between those two," said Robin Pemberton, NASCAR vice president of competition and former Penske Racing crew chief for Wallace. "There's something that clicked between Roger and Brad. Rusty and Roger clicked, but I think there's been a bit of a void since then and I think these two guys right now are team-wise and all of that stuff.
"As much as Rusty became a fixture at Penske Racing, I can see the same thing happening with Brad. Brad kind of floated around a little bit with his own deal, then with (Dale Earnhardt JR Motorsports) and (Rick) Hendrick's (teams). His piece didn't fit in those puzzles. I think he fits right now.
"I can see this being a really, really long relationship. I really can. Because I think that Brad's appreciative of that and I think that comes from probably as a child being brought up in the industry and seeing different things and getting where he is today. I think he appreciates it."
At 28, Keselowski's sole motivation is racing and winning. Unlike Wallace and Busch, he hasn't allowed himself the time to indulge in the trappings associated with professional sports that would detour him concentrating on the prize. Penske quickly realized that "this is about an opportunity" and now was the time to capitalize.
Certainly, the organizations that outperformed Penske Racing over the past two decades were focused entirely on NASCAR. Penske, a self-proclaimed goal-oriented person, acknowledged that the company spread itself too thin across too many different series. Perhaps that's one of the reasons why the NASCAR breakthrough took the longest to materialize.
But just before Keselowski arrived three years ago, the tide began to turn at Penske Racing. In 2009, the company crafted its first full-time Nationwide Series team behind Justin Allgaier. The company finally had invested in a stock-car farm club with Allgaier, Parker Kligerman and Dakota Armstrong. The following season, Keselowski joined the NNS effort and delivered Penske his first NASCAR title. With the success that Keselowski and crew chief Paul Wolfe enjoyed on the Nationwide side