Ledecky almost laps the field, breaks own world record in 800-meter freestyle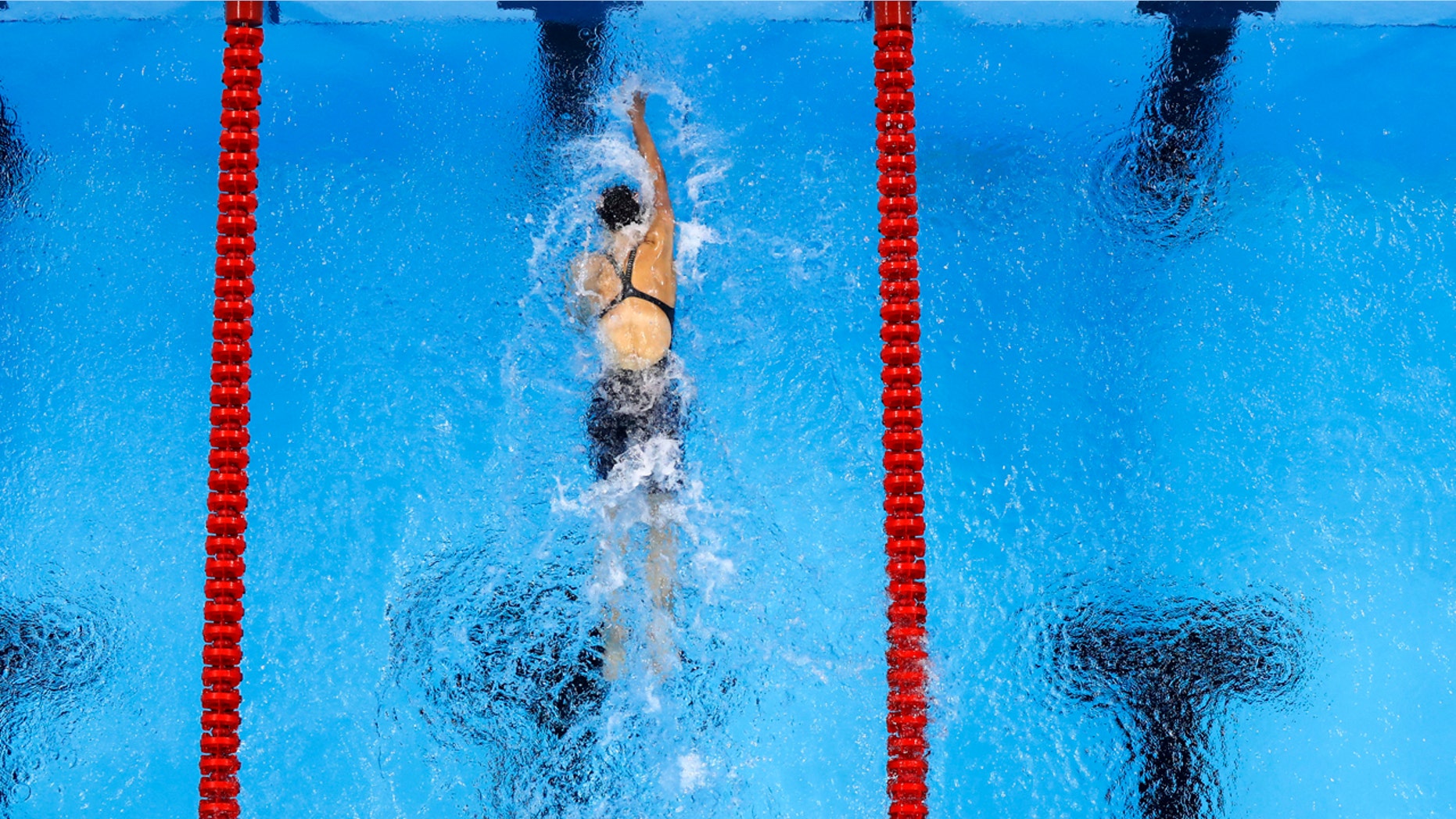 Katie Ledecky delivered another dominating performance at the Rio Olympic Games Friday night, handily breaking her own world record in the 800-meter freestyle.

Ledecky joined American Debbie Meyer as the only women to sweep the three longer freestyle events at the same Olympics. Meyer took the 200, 400 and 800 at the 1968 Mexico Games, and Ledecky matched that performance with a couple of world records as well.
Ledecky also became only the third American woman to win four gold medals in a single Olympics, following fellow swimmers Amy Van Dyken (1996) and Missy Franklin (2012).

Ledecky was merely racing the clock as she powered away from the field to touch in 8 minutes, 4.79 seconds, eclipsing the mark 8:06.68 that she set at a grand prix meet in Texas back in January.

Then she waited for the rest of the field to finish.

Great Britain's Jazz Karlin finally touched in 8:16.17 to claim the silver, just ahead of Hungary's Boglarka Kapas grabbing the bronze in 8:16.37.

Some 23 seconds after Ledecky touched the wall, the last of the eight finalists finally got to the end of the grueling race.
Ledecky's swim helped restore order to the Rio pool after Michael Phelps was denied a fourth consecutive gold medal in the 100-meter butterfly by Singapore's Joseph Schooling.
Phelps settled for silver along with two longtime rivals, Chad le Clos of South Africa and Laszlo Cseh of Hungary. They all touched in 51.14 — a half-body length behind Schooling's winning time of 50.39.
Phelps still has a chance to leave Rio with 23 Olympic golds in his career. But he'll have to do with some help from his teammates, swimming in the butterfly leg of the 400 medley relay on the final night of swimming on Saturday.
In all, Phelps has won four gold medals at these Games, two in relays as well as the 200-meter butterfly and 200-meter individual medley.
Maya DiRado gave the Americans another gold, pulling off a furious rally on the final lap to upset "Iron Lady" Katinka Hosszu of Hungary.
Hosszu settled for silver, denied in her bid for a fourth gold in Rio. The bronze went to Canada's Hilary Caldwell.
The Associated Press contributed to this report.