LeBron's dunk sets social media on fire, but Warriors win Game 3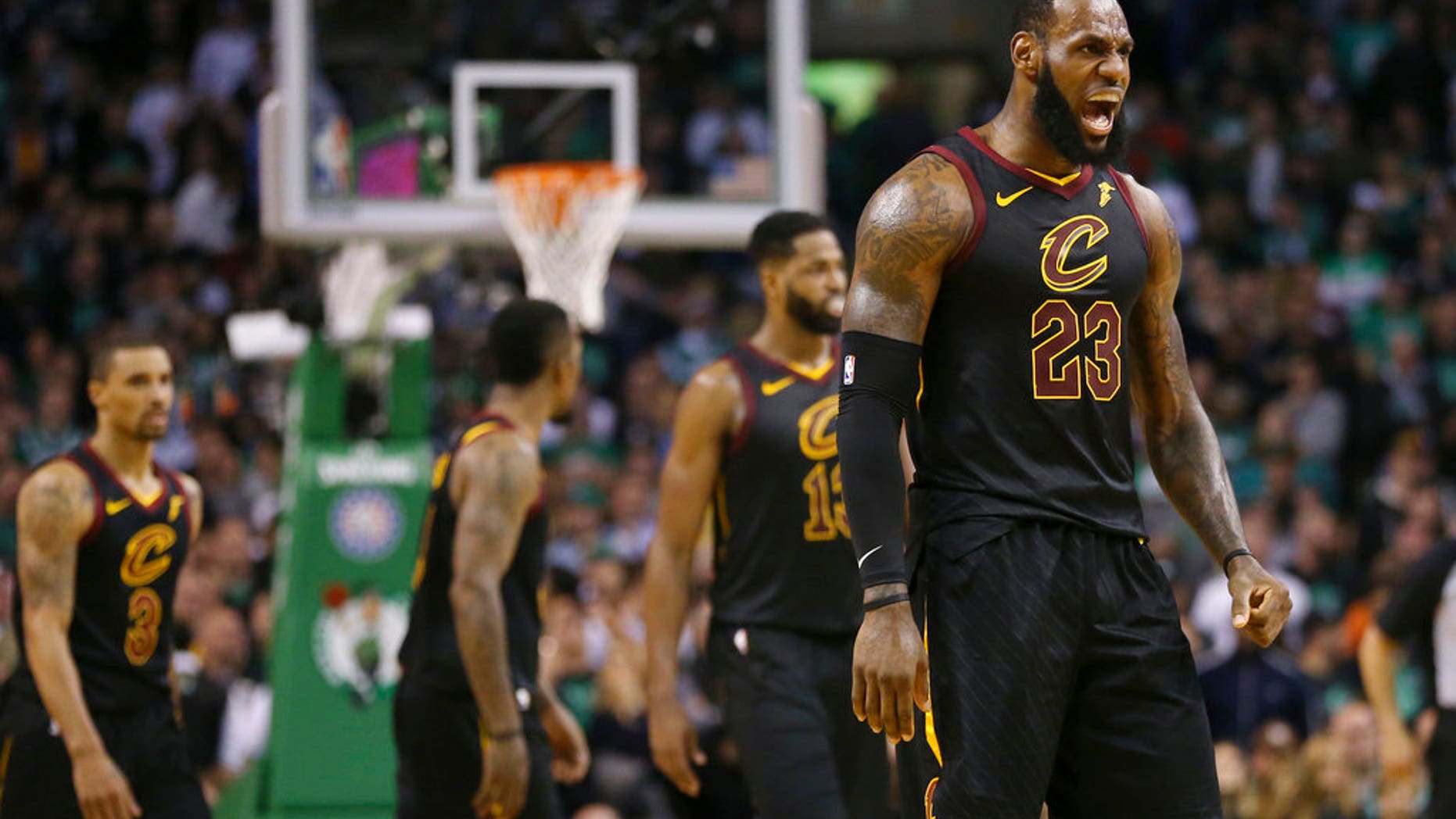 The Golden State Warriors defeated the Cleveland Cavaliers 110-102 on Wednesday night to take a commanding 3-0 lead in the best-of-seven NBA Finals.
But on social media, much of the chatter early in the evening was about LeBron James' first-quarter dunk.
The Cavs came out shooting early, quickly making seven of their first 13 shots. But one of the misses was on purpose.
James threw a pass to himself off the backboard for a slam dunk as Cleveland raced to a 16-4 early lead.
The 12-point margin represented the biggest lead of the series for the Cavaliers at the time.
By the time the game ended, however, Golden State's Kevin Durant had scored a playoff career-high 43 points, including a long clinching 3-pointer, and Stephen Curry ended a nightmarish night with five straight to give the Warriors the win.
Curry shot just 3 for 16 but he made a layup with the Warriors down one and followed with his only 3-pointer of the game for a four-point lead with a little more than 2 ½ minutes remaining.
The Warriors have a 3-0 lead for the second straight year. They finished the Cavaliers off in five games in 2017.
James had 33 points, 11 assists and 10 rebounds for Cleveland, but his Cavaliers will have to become the first team to climb out of a 3-0 hole in the NBA Finals.
The Associated Press contributed to this story.