LeBron will attend USA Basketball minicamp, but only for one day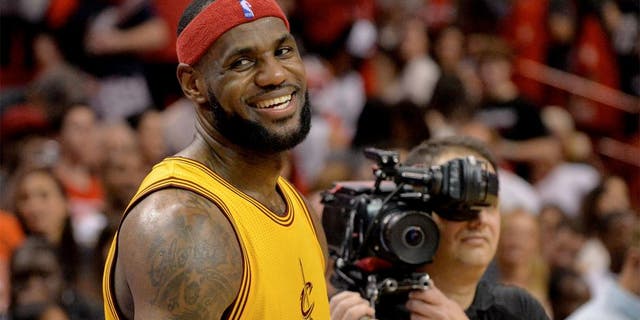 NEWYou can now listen to Fox News articles!
Jerry Colangelo has already said that LeBron James has a spot on the 2016 Olympic team if he wants it.
Colangelo has also said that attendance at USA Basketball's August minicamp is mandatory for any player who wants a chance at making the roster, even if they're injured and unable to participate.
So, despite the fact that James has a prior commitment, he'll show up in Las Vegas -- but only for one day.
"LeBron James will attend USA Basketball mini-camp meeting Monday, but will leave after and not attend workouts, Jerry Colangelo tells Yahoo."
"LeBron James Family Foundation's annual Family Reunion event takes place in Northeast Ohio on Aug. 13, which takes precedence over USA camp."
James sets a good example for other players by showing up to demonstrate his commitment, and Colangelo lets him leave early to keep his charitable commitment.
Seems like a win-win for both sides.