LeBron not sure about 2014 plans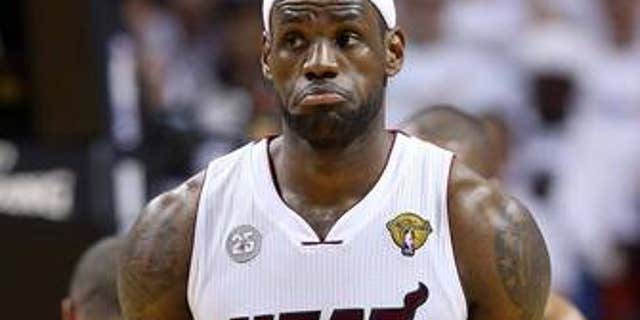 Miami Heat forward LeBron James expects to hear the question often during the upcoming season, but he swears he hasn't given much thought to whether he will opt out of his contract in July and enter free agency.
"I have absolutely no idea," James told ESPN.com. "I would love to spend the rest of my career in Miami with this great team and great organization as we continue to compete for championships. That's ideal. But we don't know what may happen from now to the end of the season. That's the nature of the business. It's the nature of not knowing what tomorrow brings."
James, coming off a second consecutive championship season and a having won a fourth MVP award, announced his plans to leave the Cleveland Cavaliers after the 2009-10 season in the now-infamous "Decision" television special. Interestingly, the Cavaliers are rumored to be among the teams that would pursue him if he elected to become a free agent. The Los Angeles Lakers also have been linked to James, though ESPN.com speculates a potential pairing of James and Kobe Bryant is a long shot.
James, 28, vows that his future won't become a distraction for him or the Heat.
"I owe it to myself, I owe it my teammates and I owe it to the Miami Heat to stay focused," he said. "As a leader, I'm not even going to let that side of the business get me unfocused on what I'm trying to do and that's trying to win another championship."