LeBron meets the Celtics again in the postseason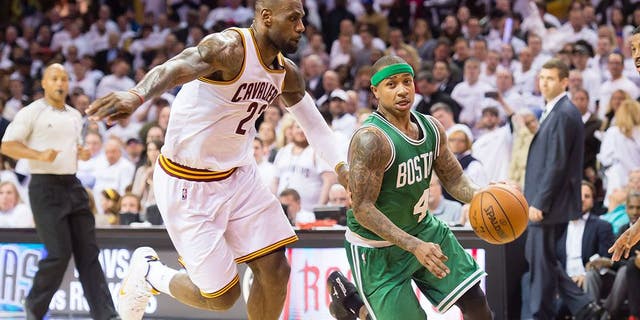 INDEPENDECE, Ohio (AP) -- LeBron James peeled off his practice jersey to reveal a T-shirt featuring a leprechaun on the front.
His clothing choice was fitting in all ways -- the Celtics are up next.
James has a long playoff history with the Celtics. He'll meet them again Wednesday when the Cavaliers open the Eastern Conference finals in Boston. Cleveland hasn't lost in the postseason and hasn't played since sweeping Toronto on May 7.
James has won three championships and some of his most memorable postseason games came against the Celtics. This will be the sixth time James has faced Boston in the playoffs -- more than any other team
James has a deep appreciation for the Celtics' history and mystique. He says that while playing in Boston he has looked toward the rafters to admire the retired jerseys and 17 championship banners.