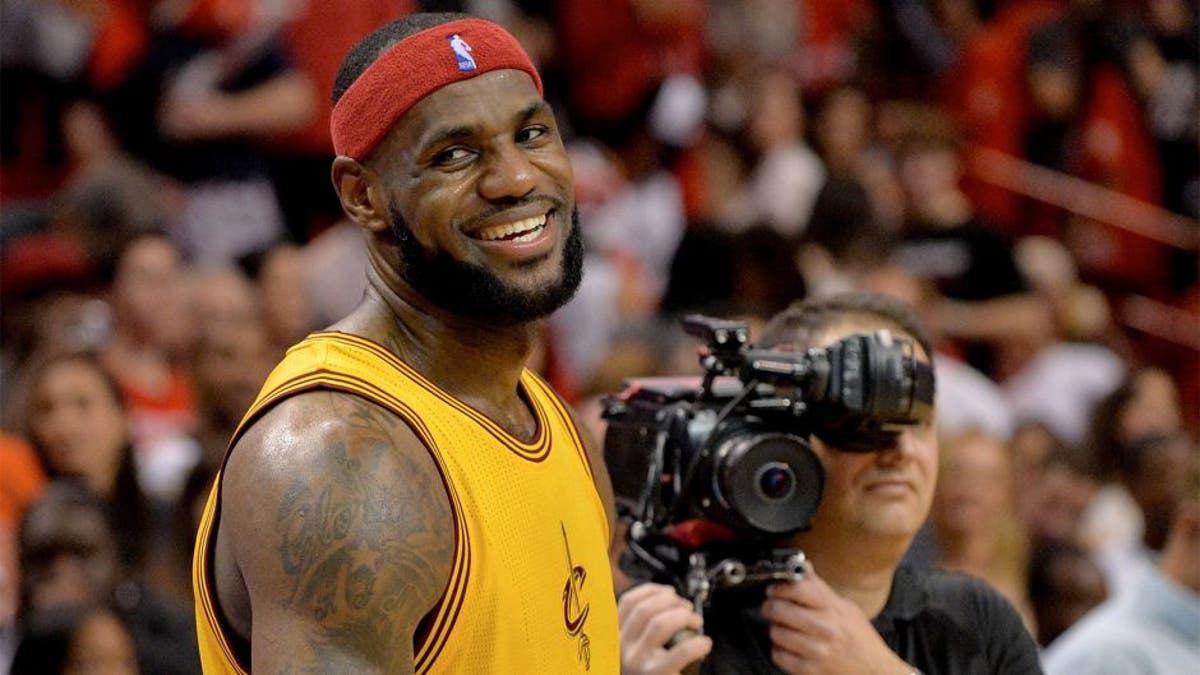 LeBron James was originally set to attend USA Basketball's minicamp this week, but only for a single day.
James was showing up as a sign of respect to chairman Jerry Colangelo, who had mandated that any player who wished to be considered for the 2016 Olympic roster needed to attend. But charitable commitments were reportedly going to keep him from participating in the workouts.
Now that he's there, however, the competitive spirit may begetting the best of him. Chris Haynes of Cleveland.com has more:
"Cleveland Cavaliers forward LeBron James is reconsidering his initial plan of sitting out Team USA's minicamp in Las Vegas this week, league sources told Northeast Ohio Media Group.
"According to sources, James may partake in parts of Wednesday's morning non-contact session at the campus of UNLV before heading back to Cleveland for a LeBron James Foundation event on Thursday.
"He's seriously contemplating joining the practice, one source said."
This isn't that surprising. If his prior commitments don't force him to leave early, then it's understandable that once James was surrounded by the rest of the game's greatest players, he'd be itching to get on the court, just like the rest of them.
(h/t: Cleveland.com)