LeBron joins Jordan in the record books, his coach is not impressed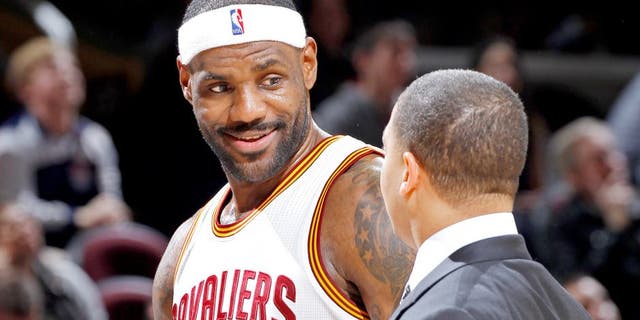 LeBron James holds all kinds of NBA records, many of which stem from the fact that he entered the league at just 18 years of age. He's the "youngest player" to reach plenty of scoring milestones, for example, but James also has a long list of impressive achievements as part of what already is a Hall of Fame résumé.
According to Cavaliers head coach Tyronn Lue, however, LeBron's latest statistical feat -- one that only Michael Jordan and Kareem Abdul-Jabbar have accomplished in league history -- isn't all that extraordinary.
Lue was joking (we think), because by that rationale, Tim Duncan should have retired six or seven years ago. But LeBron has been so overpowering offensively that it will indeed be a shock when he can no longer crack double digits in scoring in an NBA contest.