LeBron James to be fitted with mask to protect broken nose; he's questionable for Sunday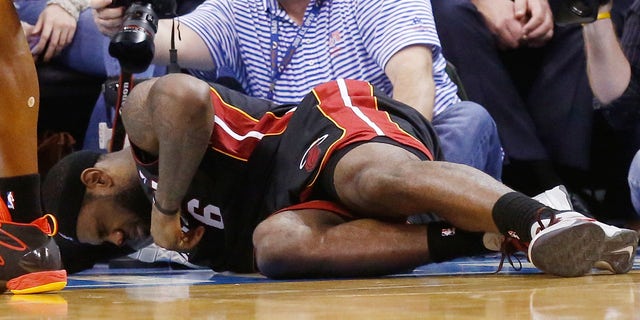 MIAMI – LeBron James plans to get fitted for a mask to protect his broken nose, saying his availability Sunday against Chicago will be a game-time decision.
The Miami Heat All-Star sat out practice Saturday, although he shot baskets and free throws on the side. He wore a bandage over the bridge of his nose. He says he wouldn't have played had there been a game Saturday.
James battled the sniffles as he spoke to reporters, saying the injury is painful and affects his breathing. It occurred in the fourth quarter of Thursday's victory at Oklahoma City when James was inadvertently struck by defender Serge Ibaka on a drive to the basket.
James missed the final six minutes of the game. He sat out one game this season with a groin injury.