LeBron James taunts opponent after thunderous dunk, earns technical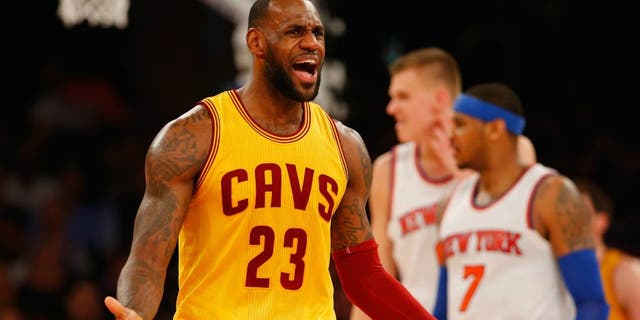 LeBron James recorded his third triple-double of the season Saturday night with 27 points, 11 rebounds and 10 assists to lead the Cavs to a win over the Knicks in Madison Square Garden, and James also earned a rare technical foul for taunting an opponent after he threw down a thunderous dunk over Lou Amundson.
With Amundson guarding James on the perimeter, the Cavs cleared out and let LeBron attack the rim - where he made Amundson the victim of an emphatic posterization. The two players' momentum carried them into each other as they landed, creating a bit of an awkward moment underneath the hoop. After James gave Amundson a chilling staredown, officials assessed a technical foul.