LeBron James surpasses Kobe Bryant on the NBA playoff scoring list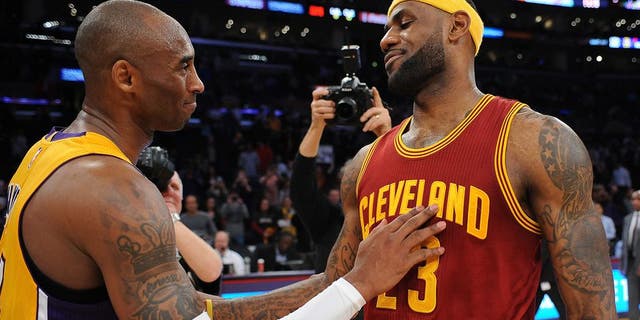 LeBron James has moved past Kobe Bryant on one of the NBA's all time leaderboards and in 18 fewer games.
Midway through the second quarter of Game 3 between the Cleveland Cavaliers and Indiana Pacers, James surpassed Bryant for third on the playoff scoring list with 5,641 career postseason points. Kobe scored 5,640 points in 220 career playoff games, while Wednesday was LeBron's 202nd.
The King now trails just Kareem Abdul-Jabbar (5,762 points in 237 games) and Michael Jordan (5,987 points in just 179 games).
LeBron entered Game 3 fifth on the all-time playoff points per game leaderboard at 28.00 points per game, behind Kevin Durant (28.83), Jerry West (29.13), Allen Iverson (29.73) and Jordan (33.45).
Unfortunately for LeBron, the milestone came as the Cavaliers fell behind by 20 points to the energized Pacers and Lance Stephenson.