LeBron James says he rides motorcycles, later says he doesn't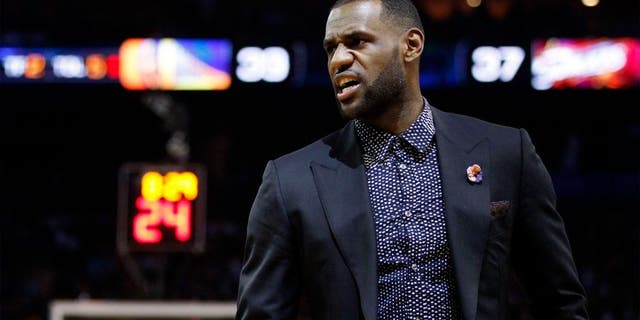 NEWYou can now listen to Fox News articles!
LeBron James appeared in a video with GQ Magazine recently, and something troubling came out of it, at least on the surface.
James said he had a couple of different motorcycles in his possession, and when he was asked what his team thinks about his bikes, he answered the question somewhat defiantly.
"Oh, man. They're like, "What are you doing?" I'm like, "What you think I'm doing? I'm getting a breath of fresh air. You know? I've got one life with this, man. So, that's what I'm doing."
Activities like these are specifically prohibited by the league's collective bargaining agreement, so James admitting to this was obviously going to cause a bit of a stir. So, when reporters asked him to provide some additional details about his motorcycle habit at practice, James denied that he rode them when he was pressed on the issue.
After seeing James utter the words in the video, it's tough to believe the subsequent denial. But it is understandable, considering the controversy it could potentially cause.
MORE NEWS: Want stories delivered to you? Sign up for our NBA newsletters.