LeBron James reaches uncharted territory in Game 1 of NBA Finals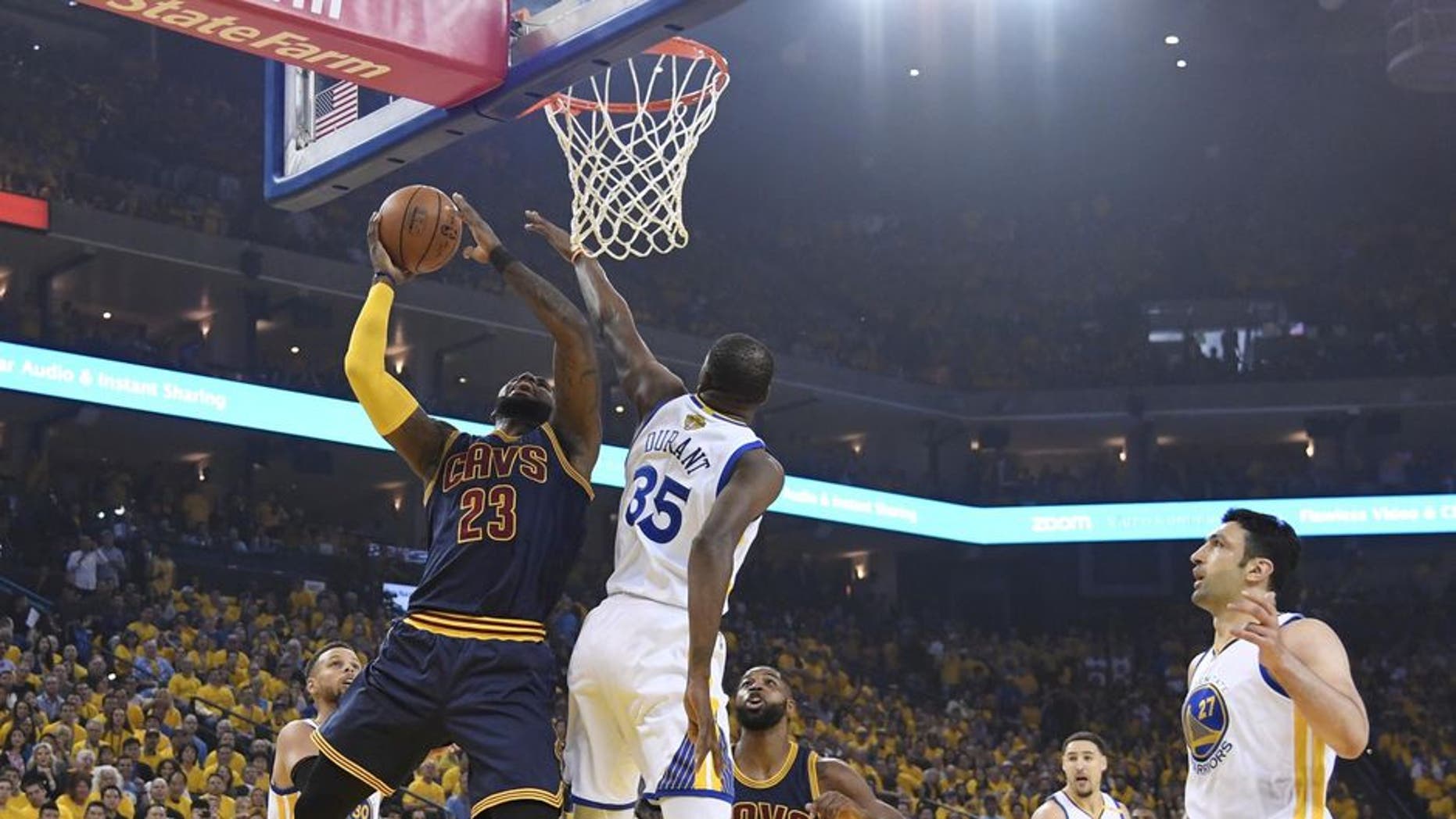 He passed Kareem Abdul-Jabbar in the conference semifinals against the Raptors and became the new #2.
He dethroned Michael Jordan inBoston's TD Garden in the conference finals to become the NBA's all-time leading postseason scorer.
Wasthere anywhere else for LeBron James to go?
There may not be anylegends ahead of him on the hallowed list, but there are still notablemilestones to hit. Case in point: Game 1 of the NBA Finals in which LeBron James became the first player in NBA history to reach 6,000 playoff points.
It should also come as no surprise that LeBron, now playing in his 7th consecutive NBA Finals, is making moves up another high-profile leaderboard.
It's not just field goals in general, either. LeBron's excellentthree-point shooting during these playoffs (42% entering Game 1, by far a career high) has lifted him intoanother lofty position.
And, of course, for someone who contributes to every part of the box score, it's never just about the scoring.