LeBron has a strange explanation for his poor Game 3 performance vs. Celtics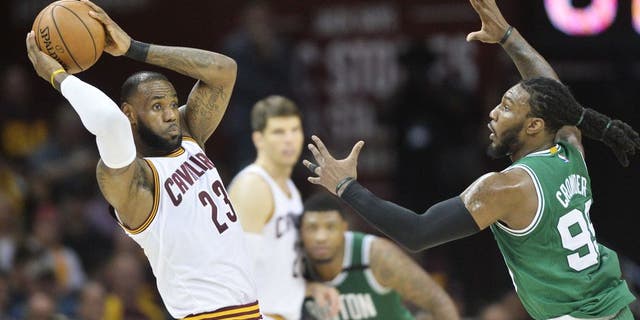 LeBron James is averaging more than 34 points per game on close to 57 percent shooting through the first 11 games of the playoffs, and that includes Sunday night's weird, passive, 11-point performance in the Cavaliers' shocking Game 3 loss to the Celtics.
LeBron wasn't just off; he was noticeably absent from the proceedings. His 13 shot attempts were the lowest by far of any game he's played in during the postseason, and it seemed as though he refused to try to take over when his team needed him the most.
It was the second time in his career that he played an entire fourth quarter in the playoffs without scoring a single point in those 12 minutes, and while the reporters on the scene didn't exactly grill him on the subject, James did offer a cryptic response when asked specifically about his second-half performance.
"I had a tough game, period," he said. "Not just in the second half. Me personally, I didn't have it. My teammates did a great job of keeping us in the game, building that lead. But me personally, I didn't have it. That's all I've got to say about my performance."
That's a pretty vague explanation from someone who was so dominant in the first 10 games of the postseason, and who only took three fourth-quarter shots in this one after his team's 21-point third-quarter lead had completely disappeared.