LeBron dunked so hard the ball became temporarily deflated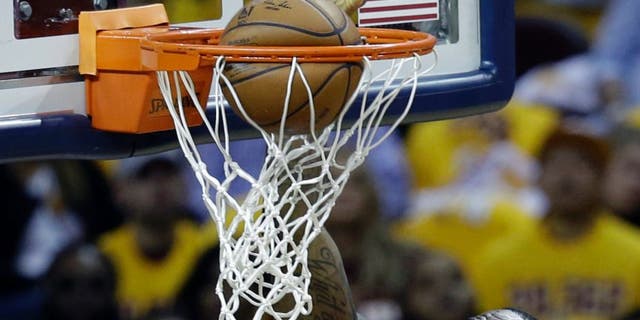 NEWYou can now listen to Fox News articles!
The referees could have cited LeBron James for cruelty to basketballs on Tuesday night.
The Cleveland Cavaliers steamrolled the Toronto Raptors to mount a 66-44 halftime lead as James hit his first nine shots, one of them the vicious dunk photographed above that contorted the ball against the rim.

The Raptors were simply overpowered and outmatched in the 115-84 blowout. If the Cavaliers meet the Thunder and Russell Westbrook in the NBA Finals, it could get painful for the basketballs.

Note: Together we're going to agree to refrain from "Deflategate" jokes or references. I think everyone is tired of that neverending fiasco.