LeBron can't control his excitement after Cleveland's trade deadline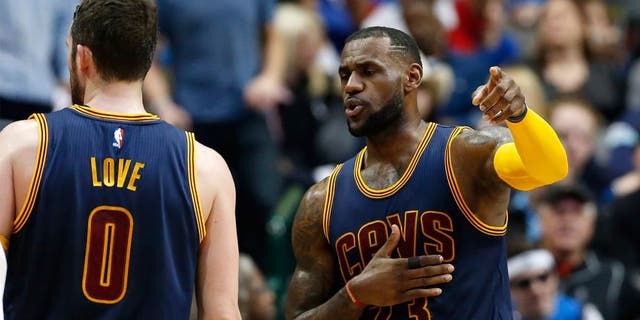 LeBron James and the Cleveland Cavaliers steamrolled over the Chicago Bulls on Thursday night, hours after the trade deadline passed and the team made one of the most notable moves of the day, acquiring Channing Frye from the Orlando Magic.
How does LeBron feel about the deal? There's a good chance he loves it (strictly based on the mood he appears to have been in during the game). Watch him dance:
Does this actually mean anything? Not really. But for all the talk of LeBron's decline, it's nice to see him burst out of the All-Star break looking so rejuvenated, still with the obvious ability to defy gravity whenever he wants, and have fun doing it.
James harshly tossed up a 25-point, nine-rebound, nine-assist effort against Chicago. He looked as unstoppable as ever, making six of his seven attempts in the restricted area and four of his seven mid-range jump shots.
The guy just kind of did what he wanted. Ever have that feeling? If yes, you'd feel like dancing, too.