Leave it to the D-League to produce the dunk of the year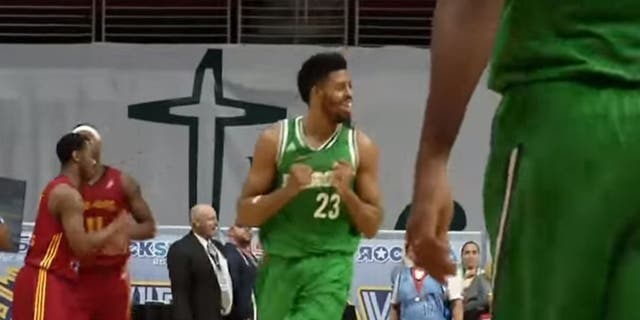 The Iowa Energy beat the Fort Wayne Mad Ants with a 3-pointer at the buzzer Thursday night in the D-League, but you don't need to care about that.
Instead, check out the D.J. Stephens slam that finished off a sequence best suited for those guys who dunk off trampolines at halftime.
The Energy's Stephens, who played college basketball at Memphis, has a grand total of three NBA games under his belt, but he might just have put the exclamation point on a better play than anything that's taken place in the big league this season.
He also did some fine work at the D-League dunk contest in February.
It's the second straight night the D-League put on a show. On Wednesday, former Louisville star Russ Smith scored a league-record 65 points.