Leafs' Komarov makes Estonian hockey debut in charity game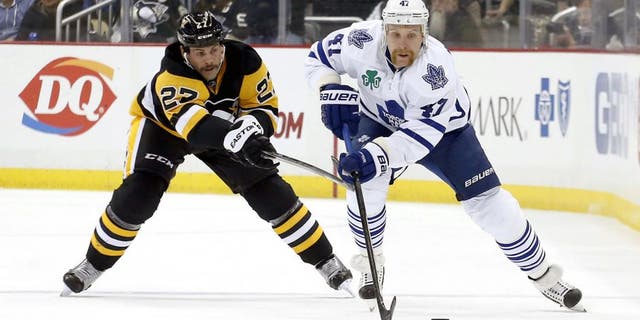 Leafs center Leo Komarov is staying sharp this offseason in ways that also help out the community. The forward recently played in a charity hockey game with former NHLers in Tallinn, Estonia to support the plight of local children.
According to Toronto fan website Editor in Leaf, 75 percent of the proceeds from the game went toward children with cancer while 25 percent of proceeds went to hockey development camps in Estonia.
Komarov's parents are Russian and he was born in Estonia, but he grew up in Finland and has always played for Finland in international hockey. He won gold with team Finland at the 2011 World Championships.
This summer's charity game was the first time the Leafs' forward played for Estonia, which was still part of the Soviet Union when Komarov was born there in 1987. Komarov's team lost the game, 9-7.
Komarov had a decent year with the Leafs in 2014-15, posting 26 points (eight goals, 18 assists) in 62 games.
(h/t Editor in Leaf)