LB Mychal Kendricks glad to be part of Eagles' plan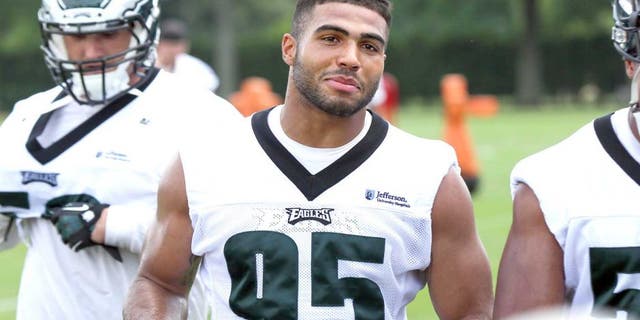 Since entering the NFL, Philadelphia Eagles linebacker Mychal Kendricks has always been a rangy play-maker from the linebacker position. Due to injuries and the changing of personnel in the offseason, Kendricks' name was on the trade block over the last few months. After signing a contract extension on Tuesday, Kendricks is glad to be a part of the Eagles' long-term plan.
"This is one of the biggest moments of my life," Kendricks said, per Paul Domowitch of the Philadelphia Inquirer. It was a really big decision. It's just about security. This game is 100-percent injury approved. It's guaranteed that you're going to get an injury or two during the season. I just wasn't willing to take that risk."
Now that Kendricks has made his decision to forgo free agency, he is excited about the future prospect of headlining the Eagles' defense at linebacker.
"I truly believe in what we're doing here," Kendricks said. "I feel like I'm a part of something special. And I feel we're doing things that no other entity in the league is doing. There's no other team doing the things we're doing, and I'm happy to be a part of it.
"I really believe in this team. I just feel we're on a path to greatness. I can feel it."
Kendricks is a rare three-down linebacker who excels against the run, in pass coverage and as a pass rusher. Although his forte is stopping opposing tight ends and slot receivers leaking over the middle, he has shown signs of improvement in all areas throughout his career. For Kendricks, the key to becoming the all-pro caliber player he is capable of will be to stay healthy for all 16 games. This is something he has struggled to do.
(h/t Philly)