LB Gerald Hodges is 'pretty confident' he will start for Vikings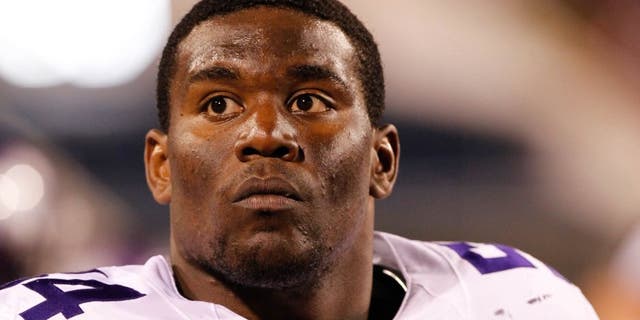 The Minnesota Vikings have not finalized their first-team linebackers yet, but third-year pro Gerald Hodges has a good feeling he'll be included in the starting lineup.
"I'm pretty confident at this point," Hodges said, per Matt Vensel of the Star-Tribune. "It just depends where."
Hodges, a fourth-round draft pick out of Penn State in 2013, started Minnesota's final two preseason games at middle linebacker. Before that, former seventh-rounder Audie Cole had been making his case for the job. Second-round rookie Eric Kendricks is also in the mix.
If Hodges starts at middle linebacker, he's likely to be flanked by Anthony Barr and Chad Greenway on the outsides in the base defense. When the Vikings switch to the nickel package, however, expect Kendricks to see playing time next to Barr at linebacker.
Hodges, 24, played in 14 games last season; he contributed 66 tackles and a pick-six.
(h/t Star-Tribune)