LB Brown is latest Bulldog jumping to the 2016 NFL Draft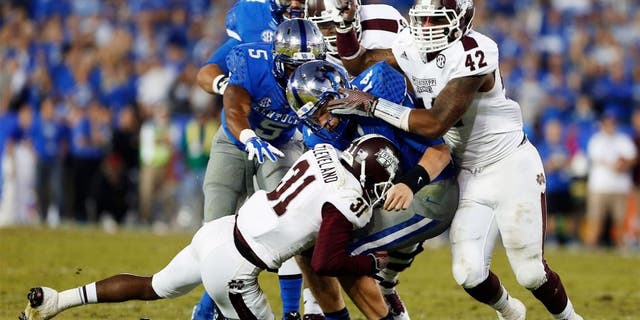 It's been a rough offseason for Mississippi State head coach Dan Mullen.
The head man has seen his best defensive lineman (Chris Jones) and wide receiver (De'Runnya Wilson) both leave for the 2016 NFL Draft. Unfortunately for Mullen, he can add linebacker Beniquez Brown to the list.
The junior 'backer out of Florence, Ala. will bypass his senior year in favor of putting his name in the draft. A two-year starter, the 6'1" athlete was second on the team this year in tackles (99), third in tackles for loss (11.0) and sacks (4.0), and led the Bulldogs' roster with two blocked kicks.
Known for his intuitiveness and intelligence, Brown is adept at reading the play and making the requisite tackle. Although not overly big, his instinctual prowess will likely signal a spot on special teams right away for an NFL franchise. It also wouldn't be a surprise to see Brown feature in a reserve role.