Lawyer for LSU RB Hill says bar fight video fails to tell the whole story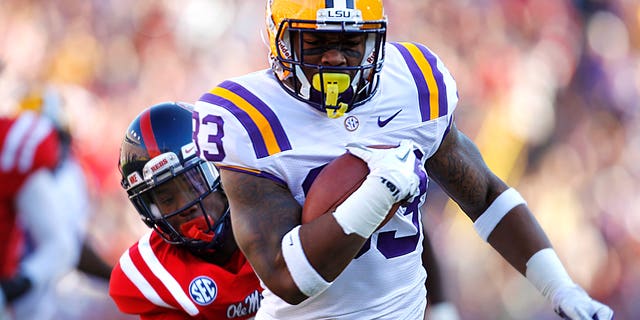 NEW ORLEANS – The attorney for LSU running back Jeremy Hill says a brief mobile phone video showing Hill punching another man does not show important events that precipitated the fight.
Hill was booked early Saturday with misdemeanor simple battery, which could cost the leading LSU rusher his sophomore season — if not more. Hill already was on probation stemming from his plea of misdemeanor carnal knowledge of a juvenile.
Hill's lawyer, Marci Blaize, says her client was heckled about his past legal trouble before the part of the fight caught on video.
Meanwhile, Baton Rouge police Lt. Don Kelly says a second unidentified suspect who knocked the man out after Hill's initial punch does not appear connected to the LSU athletic department, but that police cannot rule that out until he's identified.